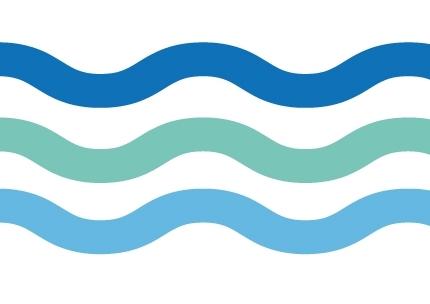 Almost three years since the flooding in Calderdale on Boxing Day 2015, Calderdale Council and its partners are reminding people of the importance of being prepared as well as highlighting the work already done to improve flood resilience in the borough.
As winter approaches, individuals and communities are being urged to prepare for the wetter weather ahead and do their bit to help make their property, community and local area more resilient to flooding.
The important work of individuals and organisations who have worked together to prepare and try and reduce flood risk in the borough is also being celebrated in a photo campaign across social media and the Eye on Calderdale website.
Calderdale residents, businesses and partner organisations are encouraged to get involved by sharing photos and stories of themselves or others in their community on Twitter or Facebook using the hashtag #FloodHeroes. These could be anything from the combined actions of a local organisation to an offer of support from a neighbour.
To complement the campaign, a pop-up exhibition entitled We rise higher: Celebrating post-flood community action will be held in Hebden Bridge Town Hall's Waterfront Hall from Saturday 3– Monday 12 November (excluding Sundays).
The exhibition showcases a series of inspiring large scale photographs by local artists Michael Fairless and Michael Bentley, and documents the area's recovery, resilience and community spirit.
It will also feature a pop-up shop from the Watermark Flood Fund and an interpretation from the Calderdale Flood Recovery and Resilience Programme, showing key milestones in the recovery from the 2015 floods and celebrating the people involved.
There will be two public preview events to mark the opening of the exhibition at 12-2pm and 6-8pm on Monday 5 November, and refreshments will be available.
Cllr Tim Swift, Leader of Calderdale Council and Chair of the Calderdale Flood Recovery and Resilience Partnership Board, said:
"With nearly three years having passed since the floods of Boxing Day 2015, if you have a flood plan this may contain out of date information and contact details. You might have forgotten how to use your flood protection products or they may need checking for damage, which would prevent them from working in the event of another flood.

"You may have purchased a property with a stream that needs maintaining, moved into rented accommodation and be unaware of your flood risk, or have new tenants who need to be informed of the risks. Whether you're a property owner, a landlord or a tenant, everyone can their part to play to help minimise damage in the event of possible flooding and be one of Calderdale's flood heroes.

"If you want to help on a wider scale, Calderdale has a multitude of community organisations, which offer various opportunities whilst acting as vital support networks for those affected by flooding." 
To find out more about protecting your property from flooding, maintaining your land or for opportunities in your community, visit www.eyeoncalderdale.com(external link). Leaflets on property-level resilience will also be available in libraries, leisure centres, GP surgeries and other venues in high-risk areas across Calderdale, as well as information on how people can help slow the flow of flood water in the event of future flooding.
Helen Batt, Calder catchment director for the Environment Agency said: said:
"As a result of the floods of December 2015, which had a devastating impact on the Calder Valley, the Calderdale Flood Action Plan was created.

"As one of the partner organisations, we have worked closely with the local community to agree this living document which sets out a programme of work that will help the area to recover from the floods, improve resilience and reduce the risk of flooding.

"We have recently updated the Calderdale Flood Action Plan which set out a clear vision to inspire and encourage communities and organisations to work together to reduce the impact of flooding in the future. We have created a slideshow which will go online and be available in libraries in November so that people can see the progress that has been made by everyone working together over the last two years."
For details of the updated flood action plan visit http://eyeoncalderdale.com/flood-action-plan(external link).
You can check your flood risk at www.gov.uk/check-flood-risk(external link) and sign up for free flood warnings at www.gov.uk/sign-up-for-flood-warnings(external link).
Visit www.eyeoncalderdale.com(external link) for information on preparing a flood plan, purchasing flood resilience products, volunteering opportunities and much more.
If you have a watercourse on your property, please visit https://www.gov.uk/guidance/owning-a-watercourse(external link) to read about your legal responsibilities as a riparian owner.
For top tips on slowing the flow of floodwater at home, at work, at school or in public spaces, visit http://slowtheflow.net/you-can-slow-the-flow(external link).
Join in the conversation by following @Calderdale on Twitter and Calderdale Council on Facebook and share your flood resilience photo or story using the hashtag #FloodHeroes.