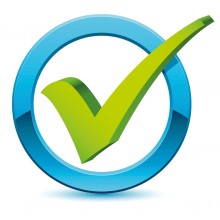 Calderdale Council is set to reduce its carbon emissions by at least 20% across a number of its buildings, achieving an energy and water cost saving of around £150,000 per year.
The Council has engaged energy firm SSE Enterprise Energy Solutions to improve the energy efficiency of 14 of its buildings initially, with the cost being covered by reductions to energy and water bills that are guaranteed under the contract.
Mark Thompson, Calderdale Council's Director of Economy and Environment, said:
"This exciting scheme will help to meet the Council's target to reduce its CO2 emissions by 40% by 2020. We're pleased to be working with SSE Enterprise Energy Solutions to make significant cost savings and introduce new ways to help protect the environment.

"Initially we're prioritising our buildings with the highest energy costs, but in the future we will also be looking at wider opportunities, including exploring the possibility of generating renewable energy on other Council property."
The Energy Performance Contract between the Council and SSE Enterprise Energy Solutions was brokered by public sector support agency Local Partnerships under the national RE:FIT framework. Suppliers on the framework have shown excellence in providing energy efficiency and generation measures.
The first phase of the project is due to start later this year and will take a few months to complete in 14 buildings. There is an option to target more buildings later.
A range of energy saving measures will be used, including low and zero carbon technologies such as new efficient boilers, optimised ventilation and air conditioning equipment, LED lighting, solar panels, special software to manage ICT energy use (e.g. computers and printers) and water saving technologies.
Vicky Kingston, Project Director, National RE:FIT Programme, said:
"Local Partnerships is pleased to support Calderdale Council with their new RE:FIT Project and the selection of SSE Enterprise Energy Solutions, who will be delivering energy efficiency and energy generation technologies across several Council sites.  The project is set to deliver substantial energy and more importantly, cash savings for the Council, a model that all councils should be looking to replicate."
Kevin Greenhorn, Managing Director of SSE Enterprise Energy Solutions, said:
"We are delighted to be working with Calderdale Council and Local Partnerships under the tried and tested RE:FIT framework. As a trusted Energy Performance Contracting partner, SSE Enterprise Energy Solutions is committed to provide the highest standards of service by installing measures which will allow our customers to optimise their buildings and save a lot of money, energy and carbon in the process. The projected savings speak for themselves and clearly demonstrate how smart technology can revolutionise the local infrastructure by doing more for less."
The Energy Performance Contract will also stimulate local economic growth as SSE Enterprise Energy Solutions will seek to involve and provide opportunities to the local supply chain in Calderdale, the Leeds City Region and wider West Yorkshire Combined Authority regions.
Local businesses are invited to a 'meet the buyer' event where they can find out how to get involved in the development and delivery of works in multiple Council buildings. The event takes place at the MBi Shay Stadium in Halifax on Thursday 18 May, 7.30am – 10am.
To register for the event please go to https://www.eventbrite.co.uk/e/refit-meet-the-buyer-tickets-33921485075(external link)(external link)
The Council's work to reduce its CO2 emissions supports the Calderdale Energy Future plan, which aims for the same 40% cut in carbon throughout the borough by 2020.