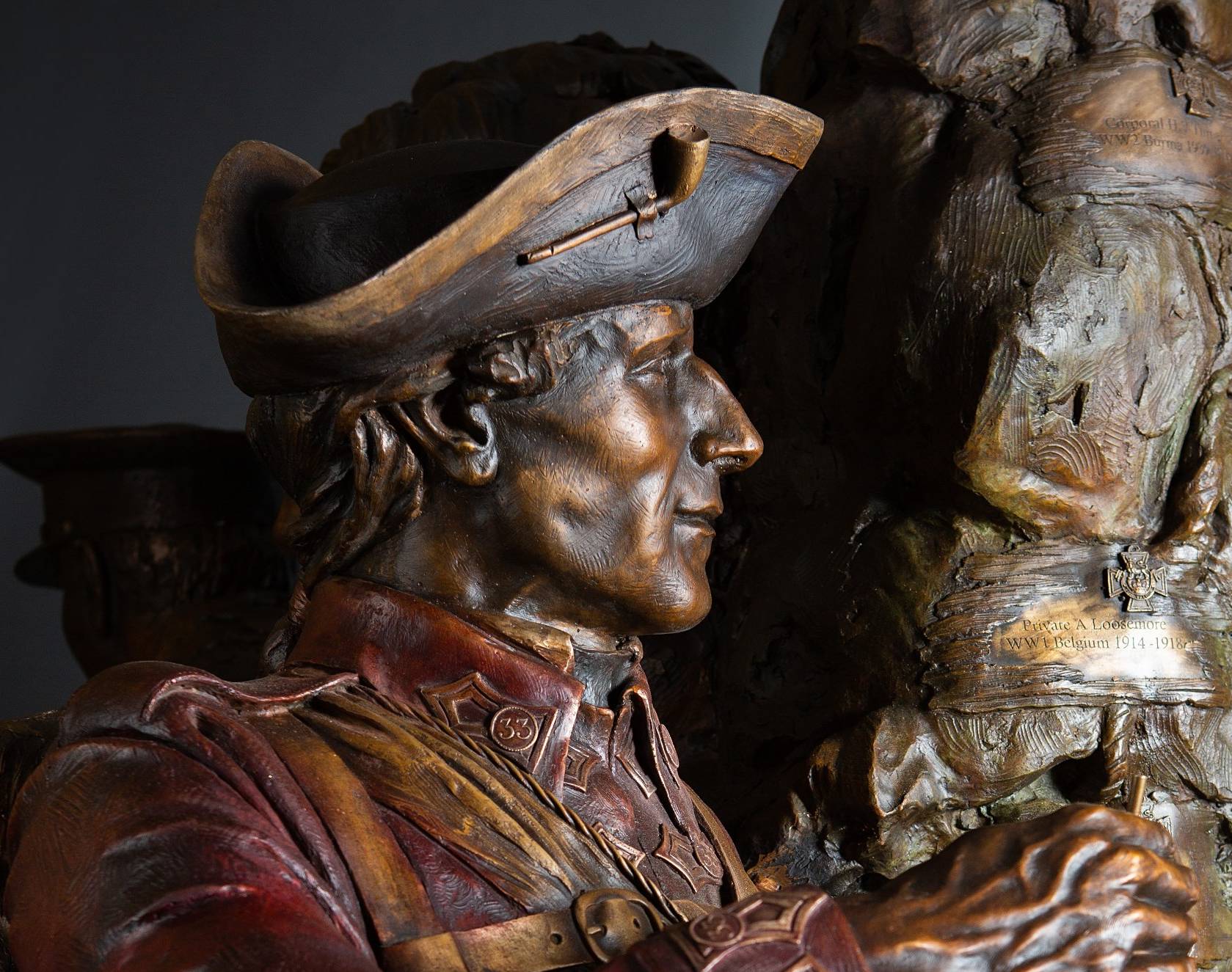 Last week, public and military personnel gathered to witness the highly anticipated unveiling of the Duke of Wellington's Regimental Memorial, in the heart of Halifax, home to the Regiment for over 200 years.
Following a service and concert in Halifax Minster, the impressive 18 feet memorial, created by master sculptor Andrew Sinclair, was unveiled at The Woolshops in front of large crowds. During a day of celebration, attendees enjoyed music from the Drums of The Yorkshire Volunteers along with a parade of the Regiment's Honorary Colours which were carried by the Yorkshire Regiment, and speeches from the Mayor of Calderdale and Duke of Wellington.
Unveiled by the Duke of Wellington himself, the statue was created as a celebration of the Regiment's unique heritage and 304 years of loyal service to the Crown, and to honour the families of those who served, and the West Riding of Yorkshire from where so many were recruited.
Sculptured in bronze, the statue, which took over 18 months to create, was built to encompass the Regiment's inherent sense of family, displaying three soldiers from different eras spanning the Regiment's history, all of whom interact with each other in a unique 360 degree display.
Brigadier Andrew Meek CBE said:
"We couldn't be happier with the turnout for the Memorial unveiling. It was an incredible day of celebration which reflected the true spirit of the Duke of Wellington's Regiment.

"We would like to say a huge thank you to everyone who donated to the Memorial Appeal and enabled us to reach our £240,000 target. Every supporter has enabled us to honour the service and achievements of all soldiers who served with the Regiment. The statue will also remember the ultimate sacrifice many of our soldiers made, and leave a permanent, national legacy to inform generations to come."
Mayor of Calderdale, Councillor Dot Foster added:
"We were really delighted to be part of this event and to see such an amazing turnout. We wanted Halifax to be the location for this distinctive Memorial – a centre for heritage and a place for people to visit from far and wide to understand the much-loved Regiment's contribution to the region and the country. We are sure that this outstanding work of art will be treasured and cared for now and in the future."
For more information on the unveiling, visit the Duke of Wellington's Regimental Association website: https://memorial.dwr.org.uk/(external link)