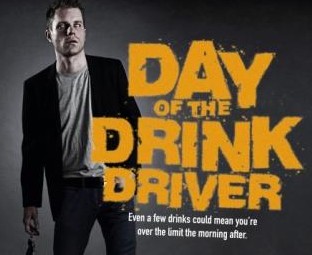 Motorists are being urged to think about how much they drink before getting behind the wheel.
Calderdale Council has launched a campaign, 'Day of the Drink Driver' to raise awareness of the dangers of drink driving and help people realise that even just a few alcoholic drinks the night before could mean the driver is over the limit the morning after.
According to recent information released by the Department for Transport, Calderdale has seen a reduction in the number of general casualties on our roads – down from 695 in 2010 to 616 in 2013.
Calderdale Council's Cabinet Member for Economy and Environment, Cllr Barry Collins said:
"Whilst this reduction in general road casualties on our roads is pleasing, we still need to remind drivers particularly at this time of the year to be mindful of how much they drink before they drive, to reduce the number of road casualties that may be linked to alcohol."
Sitting in the back garden with family and friends, maybe a barbecue in the warm weather, with a few glasses of wine or beer is common at this time of the year. It's important for drivers to be aware of how long it takes for alcohol to leave the body; this can be different for everyone. Typically, a bottle of 15% wine or 4 pints of beer can take up to 13 hours to leave your body, meaning that you would be over the limit until 1pm the next day if you finished drinking at midnight.
Driving over the limit puts the driver, passengers and other road users in danger. You could lose your licence, leaving a dramatic impact on your life or a conviction could stay on your licence for 11 years.
Police Officers can stop your vehicle and ask you to provide a breath specimen at any time if they suspect you have been drinking. Most drink drivers don't break the law intentionally; they may simply be unaware that they are over the limit the morning after.
Hundreds of leaflets and posters have gone out to pubs, clubs and local businesses across Calderdale with the aim of making the dangers of drink driving known. For more information about the campaign, visit Have a safe night out.  To find out about how long it takes for alcohol to leave the body, visit www.morning-after.org.uk(external link).