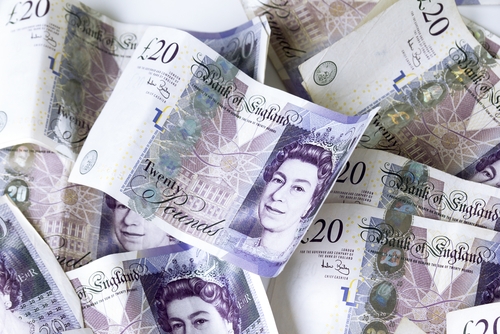 There's still time for flood affected residents and businesses to apply for financial support from Calderdale Council.
Since the December floods, over 1000 households and over 500 businesses have received money from the Council, but there are still more people affected than have claimed.
The Leader of Calderdale Council, Cllr Tim Swift, said:
"Since the December floods we've paid out almost £2 million in grants to affected homes and businesses. Were you affected by flooding? Have you sent in your application? If not, I'd encourage you to join nearly 2000 other households and submit your application before the April deadline.

"We want to make sure that everyone who is entitled applies for the funding, to help people recover from the devastating floods. If you're not certain whether you're eligible, please get in touch anyway to find out and make sure you're not missing out."
It's easy to find out if you're eligible and to apply, just visit www.calderdale.gov.uk and search for 'Flood funding' for an application form, or call 01422 288001.
There are three types of grants available:
For residents there is a £500 hardship grant available. Residents can receive the £500 grant if the inside of their home has been flooded, this includes basement and below ground level floors. Garages are also included if they are attached to the home.  
If you have not already heard from us, or received payment, and you believe that you're eligible, please contact floodfundingteam@calderdale.gov.uk.    
For businesses a grant of up to £2,500 per business is available to companies that have been flooded or significantly adversely affected by the flood. The funding covers costs such as clean up equipment (generators, dehumidifiers, lighting, brushes etc), building and stock security, IT and electricity, temporary accommodation, specialist advice and marketing.
Businesses that are eligible for the grant are small to medium enterprises, charities and other third sector organisations.
If your business has been affected, complete the application form and BACs on the Council website and email to business@calderdale.gov.uk.   
Residents and businesses, can also apply for a Repair and Renew grant. Affected properties can claim up to £5,000 for work that will help to protect buildings against future flooding. This can be for work which will help to reduce flood damage, or which will make it easier to clean up and dry out a home or business afterwards.
Grants can also be shared for work such as barriers to car parks, or combined into shared community resilience schemes.  These often have a bigger impact than work to separate buildings, especially in residential areas.  
If you are a business or a community group and your premises have been affected complete the grant application form on our website and email it to business@calderdale.gov.uk.   
If your home was affected please email your completed application form to floodfundingteam@calderdale.gov.uk.   
Alternatively completed forms can be posted to: Repair and Renew Grant Application, Northgate House, Northgate, Halifax, HX1 1UN
Be quick though, as the deadline for applications is approaching:
Apply for the £500 hardship grant by Sunday 10 April 2016.

To apply for the £5000 Repair and Renew Grant please submit your expression of interest by Thursday 31 March 2016 and your full application by Tuesday 31 May 2016.