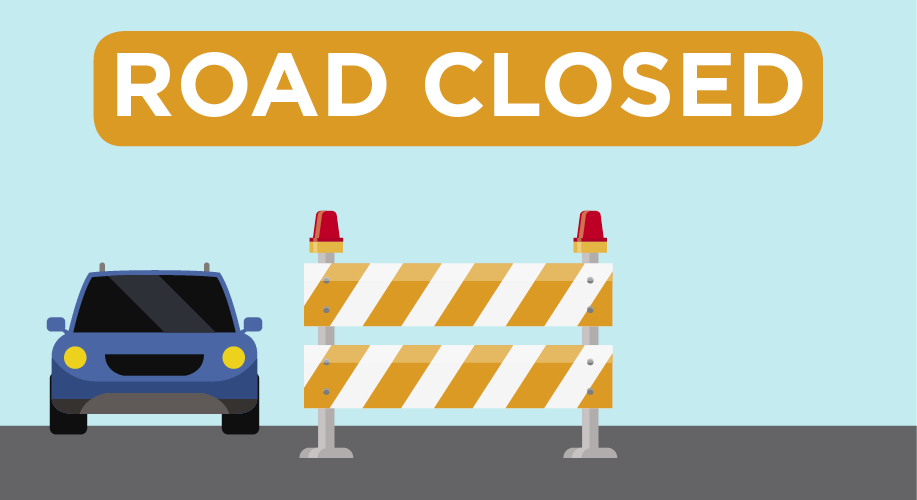 Weekday, daytime closures are scheduled on the A6033 from Hebden Bridge to Oxenhope, during May, to allow for resurfacing works – the last part of extensive safety improvements.
The A6033 has previously been identified as being in the top 50 of 'A' roads in England where the risk of road traffic incidents resulting in death or serious injury is the highest. A comprehensive safety scheme was carried out on the road last year, involving the widening of bends and the replacement of around 3000 metres of kerb.
Final resurfacing work will now take place. which will require the road to be closed between Pecket Well (over the moorland section) and Oxenhope on weekdays from 8am until 6pm from Monday 10 May 2021.
Access between Hebden Bridge and Old Town/Pecket Well is unaffected and the road will be fully open outside the closure times and at weekends.  Bus companies have been made aware and access for emergency vehicles will be maintained at all times.
The resurfacing process will use hot rolled asphalt and chipping surface. Whilst its laying is a slower, more involved process, this is a high-quality surface that is more durable than other materials, reducing the need for future maintenance and associated disruption. As the process needs relatively good weather and cannot be laid when the temperatures are too low, it wasn't possible for this work to take place as part of last year's scheme.
In addition to resurfacing, new road marking will be applied and reflecting road studs (cat's eyes) will be installed. The closure is scheduled for two weeks to allow for any weather disruption, although it's hoped that work will be completed before then and the road will reopen sooner.
Calderdale Council's Assistant Director for Strategic Infrastructure, Steven Lee, said:
"This resurfacing work is the final part of extensive work that has been carried out to improve the safety of the A6033.

"Unfortunately, it wasn't possible for this work to take place as part of the previous closure period last autumn, as relatively good weather is required to install this high-quality and durable surface. However, we've limited the closure period to reduce associated disruption as much as we can and work will be completed as soon as possible.

"This will be the last closure required for the completion of this scheme. It will provide a route through a site of special scientific interest and a vital link between the historic villages of Haworth and Hebden Bridge, offering a safer and smoother ride for years to come."