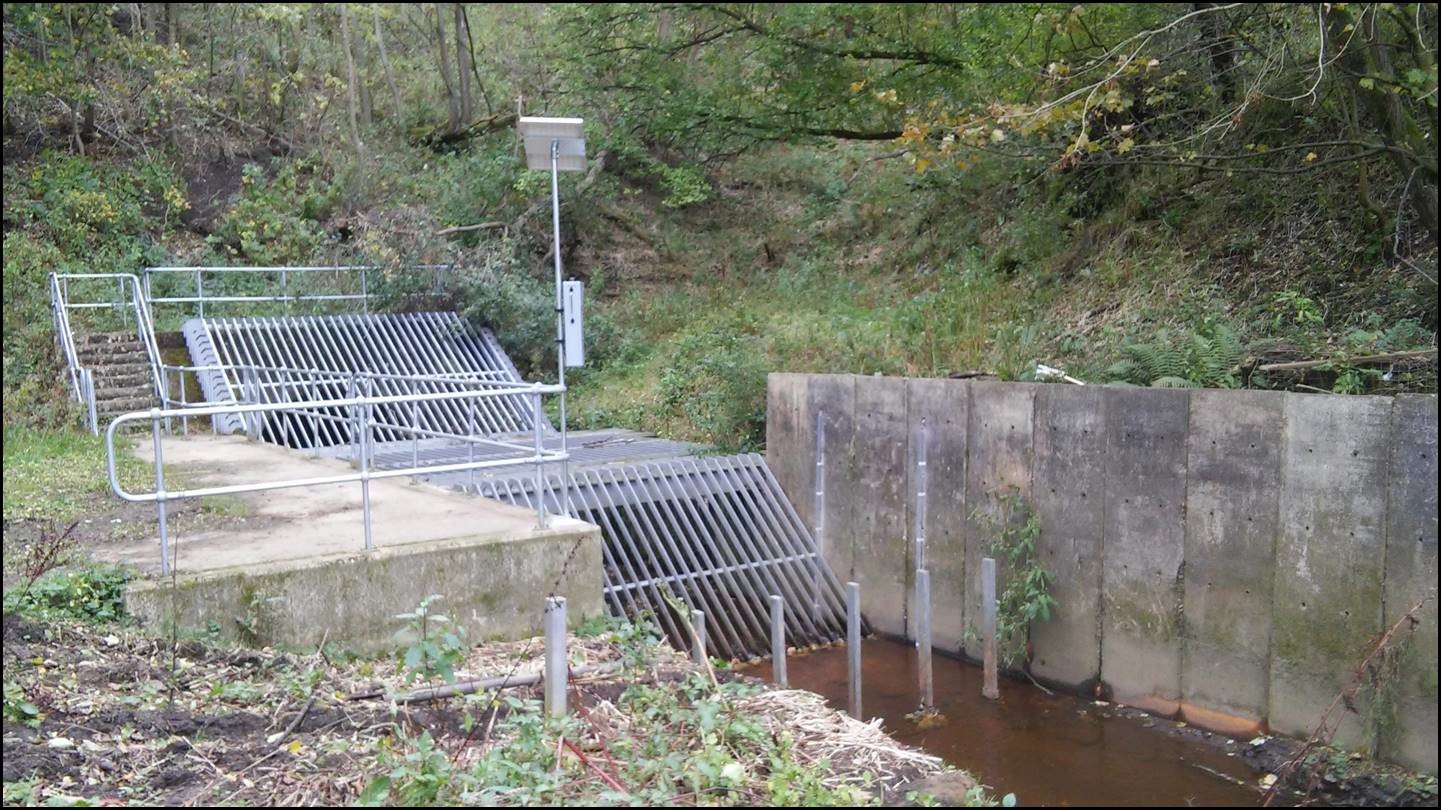 Camera technology is being installed along watercourses in the Calder Valley to help monitor drainage and assess flood risk.
Five new cameras will be installed to monitor drainage infrastructure at Nutclough, Hebden Bridge; Stoney Royd Lane, Todmorden; Jumps Road, Todmorden; Redwater Clough, near Cornholme; and in the Copley Valley. These are in addition to existing monitoring equipment used at Hebble Brook and Ovenden Brook in Halifax.
The five new sites have all been identified as areas where there is potential flood risk if maintenance is not carried out to drainage when necessary. Each camera will transmit an hourly image, allowing the Council to remotely monitor the infrastructure and check nothing is blocking the drainage screens.
As well as cameras, water level monitors will also be installed upstream and downstream of the screen, complementing other flood warning systems in the surrounding area.
Calderdale Council's Assistant Director for Strategic Infrastructure, Steven Lee, said:
 "We understand the importance of regularly monitoring our drainage infrastructure, especially in areas which have a greater potential for flooding.

"Whilst our flood team carry out regular, on-site inspections, this new technology will also allow the sites to be monitored remotely. By providing regular and up-to-date data it will alert us of any problems and allow any necessary maintenance to be quickly completed. 

"Using available technology, like this, helps ensure our drainage infrastructure works as it should, enabling us to be better prepared for heavy rain and subsequently helping to reduce flood risk in Calderdale."
Increased and better monitoring of drainage assets is part of the Calderdale Flood Action Plan. The Plan, together with regular progress updates by partners, can be found at www.eyeoncalderdale.com/flood-action-plan(external link)
With the increasing impact of climate change, it is impossible to completely stop the risk of flooding, particularly in the Calder Valley due to the geography of the area. Residents and businesses are urged to remain vigilant and prepared for future flooding. For advice and updates, please visit www.eyeoncalderdale.com(external link)
Residents are urged to sign up for free flood warnings to get vital time to save themselves and their possessions from the devastating effects of flooding by visiting www.gov.uk/flood(external link) or contacting Floodline on 0345 988 1188. You can also check your flood risk online at https://www.gov.uk/check-flood-risk(external link). Find out what to do when you receive a flood warning and how to prepare for a flood at https://floodsdestroy.campaign.gov.uk/(external link)