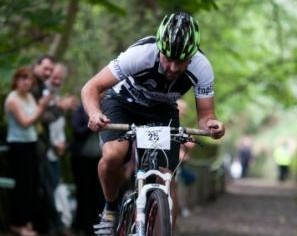 Excitement is building in Calderdale ahead of the Tour de France coming to the region.
On Sunday 6 July, Calderdale will host Stage 2 of the race, and preparations are well under way.
As part of this, Council officers will present an update on the plans in place for managing the race through the borough at the Communities Scrutiny meeting, at Halifax Town Hall, on Thursday 1 May.
At the meeting, senior managers will give Members an overview of arrangements for the weekend, including transport plans for the day and emergency services support.
There have already been a number of meetings all across Calderdale, to make sure that as many people as possible can plan ahead for the weekend, to make the most of this once in a lifetime event. This Scrutiny meeting will allow local residents a further opportunity to attend and find out more about Calderdale Council's plans.
Calderdale Council's Director of Communities and Business Change, Robin Tuddenham, said:
"We're really looking forward to welcoming the Tour de France into Calderdale. We want to share this excitement, and make sure as many people as possible are well informed about the plans for the race weekend.
"We've used a number of different ways to get the messages out there, including writing to every resident, sending e-newsletters and twitter updates through @innercyclist(external link), as well as presenting updates at public roadshows and ward forums. This update at Scrutiny is another chance to see an up to date plan covering all aspects of plans for Le Tour."
The meeting will be held at 6pm on Thursday 1 May, at Halifax Town Hall.
For further information about the Tour de France weekend, please go to www.visitcalderdale.com(external link), which will be regularly updated with further news to help you plan your weekend.