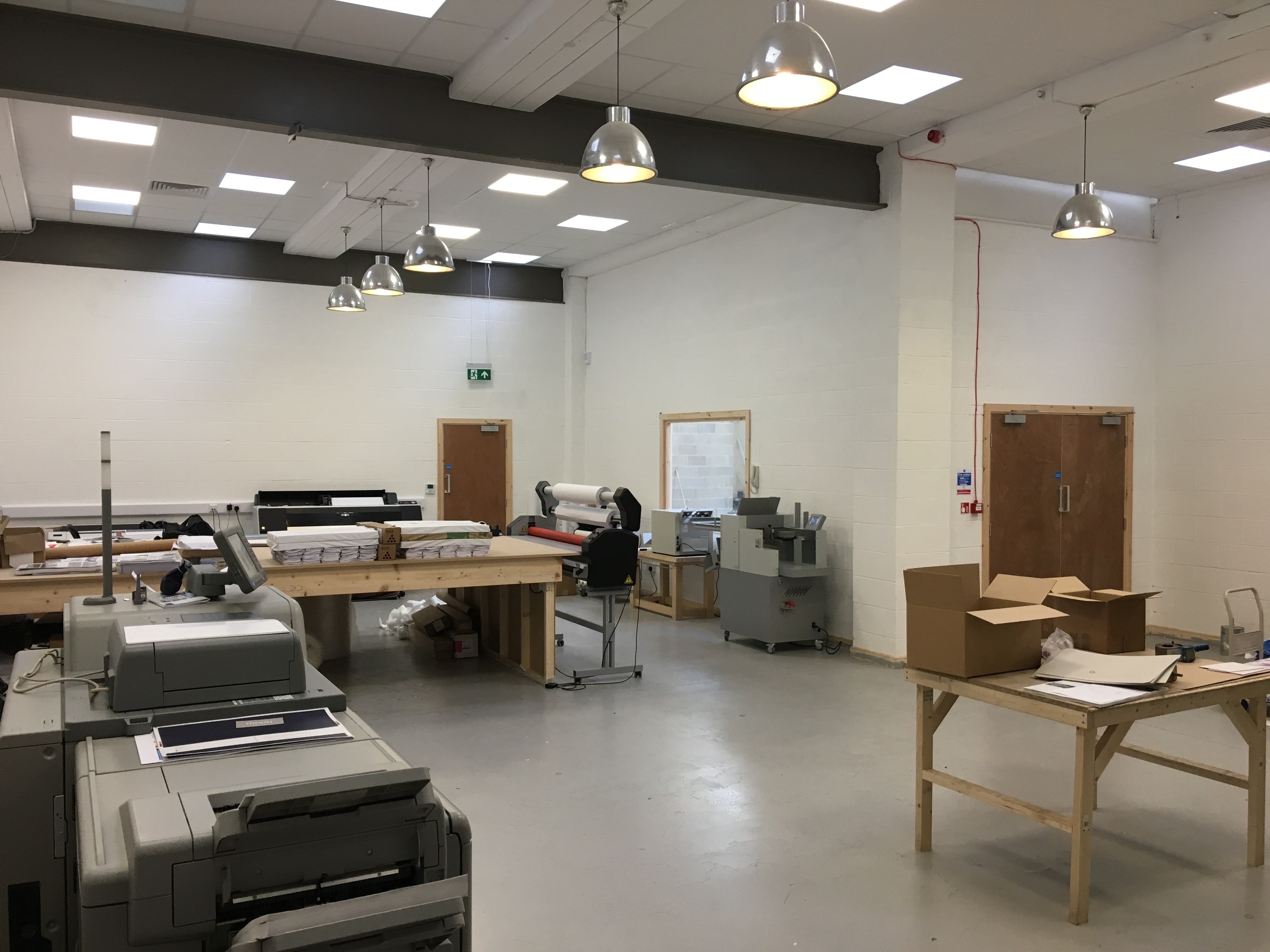 A Hebden Bridge business whose stock and machines were badly damaged by flooding is now thriving with the help of funding from Calderdale Council.
Print Bureau is a design, print and marketing company based in Hebden Bridge. The floods of Boxing Day 2015 left the company unable to continue production in-house and it was temporarily forced to outsource its services.
To help the business get back on track, they applied for a series of grants from the Council, to help increase resilience to future flooding and grow its product range and business.
It received a grant of £2500 to help recover the retail site, while the landlord received a £5000 resilience grant to limit damage in the event of another flood.
The company also received a £10,000 Business Enhancement Grant earlier this year from Calderdale Council and the Community Foundation for Calderdale, which has paid for a latex printer, vinyl cutter and computer to run the machines and software.
Print Bureau now provides 95% of requested products in-house and only very specific orders are outsourced, which has made operations smoother, helped increase turnover by £70k and led to the creation of two new roles within the company. They now also have two sites, one at Valley Road for print production and Albert Street for the public.
Managing Director Mike Dumbreck has been delighted with the reassurance and support provided by the Council. He said:
"I find it hard to ask for help for the business and it was liberating and gave me a lift to go through such a smooth and helpful process, for the staff and for the reputation of the business."
Calderdale Council's Cabinet Member for Regeneration and Economic Development, Cllr Barry Collins, said:
"Since Boxing Day 2015 we have approved flood grants for 590 Calderdale businesses, totalling almost £3 million, and it's good to see just how valuable they've been in helping firms like Print Bureau get back on their feet".
To celebrate local flood resilience, a Christmas tree decorated with stars showing the logos of Calderdale businesses that have bounced back since the floods, features as part of this this year's Christmas tree festival at Halifax minster.
While flood grants closed to new applications in March 2017, information and advice can be found at www.calderdale.gov.uk/flooding and on community website www.eyeoncalderdale.com(external link).
Those with queries about an existing flood resilience grant application are advised to contact the business team at business@calderdale.gov.uk or on 01422 392269.