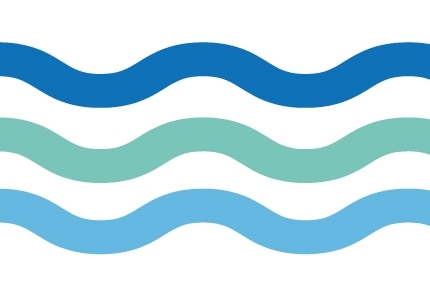 Over the last two years the local community, Calderdale Council and partner organisations have been working hard to recover from the floods that hit Calderdale on Boxing Day 2015 and to prepare for future flooding.
Cllr Tim Swift, Calderdale Council's Leader, said:
"We are extremely proud of the way that local communities and businesses have pulled together and bounced back from the floods. A great deal of hard work has gone into recovering and strengthening defences against future flooding, but there is still work to do. We will continue to work with local people and other organisations to do all we can to reduce the risks and impacts of future flooding."
Helen Batt, Calder Catchment Director for the Environment Agency, said:
"This year the community and partners have worked tirelessly together to continue delivering the Calderdale Flood Action Plan to better protect 1600 homes and businesses and increase resilience to flooding across Calderdale.

"Next year major construction work continues on the £30m Mytholmroyd flood alleviation scheme, and we will begin construction on the £15m scheme for Hebden Bridge. Together, these schemes will better protect 900 homes and businesses as well as vital infrastructure and community assets.

"Just last month we got the go-ahead for six more projects to help reduce the risk of flooding across Calderdale, and we will continue to develop the flood alleviation scheme for Brighouse.

"The Flood Action Plan encompasses a broad range of community and partner led projects, and we will continue to support the great work of local organisations and volunteers, such as Slow the Flow and flood wardens, to use local knowledge and expertise to deliver projects on the ground."
Key progress made since December 2015 includes:
£56 million spent on flood recovery and defence, including infrastructure repairs, home and business grants and flood risk reduction schemes.
Projects completed at 200 locations by 1,500 volunteers aged 5 to 94 across a variety of community groups.
Flood resilience grants approved for 1,354 homes and 590 businesses at a combined value of £8.9 million.
Two major flood exercises run by Calderdale Council with West Yorkshire Fire and Rescue, West Yorkshire Police, the Environment Agency, Calder Valley Search and Rescue and other organisations. These involved live search and rescue exercises, sounding of flood sirens and testing of the Council's emergency communication systems.
33 major flood recovery projects and thousands of smaller jobs carried out by the Council including repairing bridges, landslip sites and road surfacing, carrying out underwater inspections and bridge risk assessments and improving Calderdale's highways infrastructure.
£22 million spent of the £25 million awarded by the Department for Transport for repairs to damaged roads and bridges, including 41km of carriageway and 15 bridges.
£9 million recovery programme being carried out by the Environment Agency, including repairs to flood defence assets damaged by the floods and channel clearance.
32 actions completed on the Flood Action Plan across four categories: strengthening defences, natural flood management, resilient infrastructure and community resilience. The plan can be viewed at http://eyeoncalderdale.com/flood-action-plan

(external link)

£3.16 million raised for flood relief by the Community Foundation for Calderdale.
Building resilience
£46 million allocated for flood resilience schemes.
£1 million allocated to natural flood management projects. The money will be used to alter, restore and use landscape features to reduce flood risk.
£1 million funding secured to improve road drainage, including the repair or replacement of 1,300 road gullies.
117 leaky dams built with the help of over 100 volunteers, including one very smart working horse called Nathan.
13 flood stores set up across Calderdale.
20,000 trees planted by Treesponsibility, including 7,000 trees and 3,500 hedge plants at Gorpley reservoir above Todmorden as part of their latest scheme.
Up to £5000 available through FloodSave, a match-funded savings account with Calderdale Credit Union.
New trial to reduce levels in six reservoirs above Hebden Bridge to allow for flood storage, which will help to clarify whether it is feasible and whether a longer-term change to reservoir operation is possible.
Work will continue on the Calderdale Flood Action Plan next year, with 32 actions to be completed by the end of 2018. Consultation and revision of the plan will continue on a quarterly basis. The plan is set to be digitally mapped to enable actions to be viewed by location.
Other works to be carried out in 2018 include:
Completion of construction at Park Road, Elland, concluding the first phase of flood risk reduction schemes (FRRS 1).
Delivery of a major Flood Alleviation Scheme in Mytholmroyd with works at Cragg Brook, Caldene Bridge and Whitehouses.
Further work on the Outline Business Case for the Hebden Bridge Flood Alleviation Scheme, with construction expected to run from the end of 2018 to 2021. This will consist of flood walls and surface water interventions.
Development of the Outline Business Case for Brighouse to further appraise the options for the scheme.
Modelling, business case preparation, design and construction will start on the first six schemes in the second phase of flood risk reduction schemes (FRRS 2), for completion within three years. Development will continue on nine further sites.
Developing the community flooding website, Eye on Calderdale, to provide continued support to residents and businesses at risk of flooding.
Continuing the natural flood management project above Gorpley reservoir, including tree planting and environmental improvements such as leaky dams and wetlands.
Visit www.eyeoncalderdale.com(external link) for the latest information on flooding and weather warnings in Calderdale, as well as advice on being prepared and updates on flood recovery and resilience works in Calderdale.