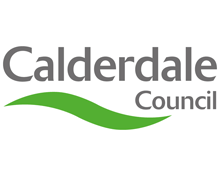 More than 70 people have asked about becoming foster carers since Calderdale Council launched its latest recruitment campaign on 6 January 2014.
 Through posters around the borough, adverts in local newspapers and social media marketing, the Council is highlighting the need for more foster carers, especially those who could care for teenagers and sibling groups of any age.
 On Thursday 30 January from 11am until 1pm, the Council's fostering team will be at Hebden Bridge open market on Valley Road, to talk to people interested in fostering and to answer their questions. They will also be on Southgate precinct in Halifax town centre and at Broad Street Plaza on Friday 31 January from 11.30am until 1.30pm.
 Calderdale Council's Cabinet Member for Children and Young People's Services, Cllr Megan Swift, said:
 "Over the last few years we've recognised the need for more foster carers in Calderdale. So in January 2012 we launched a new campaign to increase the number of people fostering. So far this has been really successful – during the first year alone, enquiries increased from 111 to 550, and we've made a real difference to young people and families.

 "But we still need more carers to offer support and stability to our looked after children and young people, and to help them achieve their full potential. We're particularly keen to find foster homes for teenagers and sibling groups. Wherever possible, we want to make sure that teenagers don't have to change schools while they're approaching important exam times, and that brothers and sisters can stay together.

"Not only does fostering help children and young people; many see it as a real career option. Our foster carers receive financial support, training and help from our friendly and knowledgeable team. We understood that people may have been put off by lengthy timescales in previous years, so we listened to feedback and worked hard to cut down our fostering process from 12 to six months."
 As a foster carer you could make a big difference to a child's life. Fostering helps a child to learn, grow and develop, ultimately making a significant difference to their life. Children will always remember and value the best care they receive. That makes fostering one of the most rewarding jobs you can do.
 To see for yourself the real benefits of fostering in Calderdale, and to register your interest, please visit the Fostering web pages or call 0845 245 6000.
 Jenny's story
 Jenny* from Calderdale went into foster care when she was at primary school. She is now in her early 20s and studying to become a teacher. She says:
 "Being fostered has opened up so many doors for me – opportunities that I wouldn't have had otherwise. I've been successful in my education and now I'm one step closer to my dream of being a teacher.

 "I lived with my foster carers for about seven years. We have a great relationship and I still see them now. They're the first people I go to if I need advice – they're always there for me. They treat me as their daughter and I see them as my parents. I'm so grateful to them. They gave me stability when I needed it most, which meant I could focus on my education and work in part-time jobs. They gave me a childhood, encouraged me to join out-of-school clubs, built my confidence and taught me respect.

 "To anyone thinking of becoming a foster carer, I would say that not only could you help a young person grow into a mature adult; you could also have one of the most rewarding experiences of your life.

 "To people being fostered, I know it can be hard when you're young, but fostering can open up many new opportunities and experiences. It helped shape who I am today, and I know I can succeed in life."
 *Name has been changed.