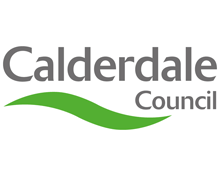 Calderdale Council is backing national Dignity Action Day on 1 February 2014, to encourage local people to help make a difference to those in care.
 It's a national initiative led by the Dignity in Care Campaign. It aims to raise awareness of dignity in care – ensuring that people in care are respected, treated as individuals and given choice, control and a sense of purpose in their daily activities. This is something that is important to us all at some point in our lives.
 Calderdale Council's Cabinet Member for Adults, Health and Social Care, Cllr Bob Metcalfe, said:
 "Many of us know someone who is in care, whether it's a family member, friend or neighbour. Dignity Action Day raises awareness of the part that we can all play in their wellbeing. It's a reminder that the dignity of our communities isn't only the responsibility of health and social care staff.

 "As well as various activities that will be happening at care homes, hospitals and day centres in Calderdale, we're asking you to give your elderly or vulnerable relatives and friends an extra special day. This might be something as simple as taking the time to visit them for a chat, doing a few household chores for them or arranging an activity that they'll enjoy. Even if you can only spare an hour, you can do something that they will always remember, and help make a huge difference to their lives. And this is something you can do all year round."
 The Council works with Calderdale Advocacy Service (www.rethink.org(external link)) to promote dignity in care in the borough. This includes encouraging local people to become dignity in care champions – role models who listen to people's views and speak up about respect in care, to help improve services.
 To mark Dignity Action Day in Calderdale, dignity champions will be in Halifax town centre and Todmorden on Friday 31 January to promote dignity in care to members of the public, by asking them to make a special effort to visit their elderly and vulnerable relatives, friends and neighbours.
 Calderdale Advocacy Service provides a free and confidential service to people with mental health needs, learning disabilities, physical disabilities and sensory impairments, older people and carers, to help them speak about issues that affect them and make informed decisions, and to support them at meetings and appointments.
Area Manager for Calderdale Advocacy Service, Jane Holliday, said:
 "We hear far too many stories in the media about people who have not received good quality care, but there are a lot of people in Calderdale who look after others with compassion, dignity and respect. Dignity Action Day is an opportunity to raise awareness about the Dignity in Care Campaign, celebrate good practice and to give someone a special day."
 Anyone can support Dignity Action Day. Some examples of the things you can do include: gardening, decorating, teaching someone to use the internet, watching a film together, looking at old photographs or organising a get together – even just a group cuppa – with others in the community to reduce feelings of isolation.
 To find out more, and for lots of ideas on how to help, visit www.dignityincare.org.uk(external link), where you will also find information about dignity in care and how to sign up to become a dignity champion. You can also contact Calderdale Advocacy Service on 01422 323809 or email the Dignity in Care Network at dignityincare.calderdale@rethink.org for details of local meetings and events.