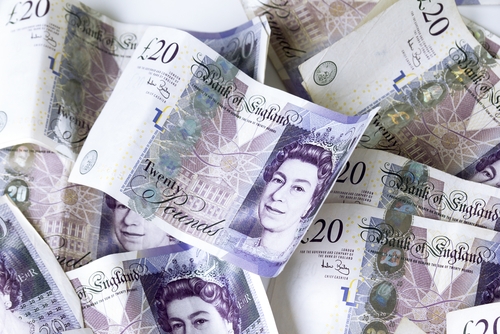 Two major infrastructure projects in Calderdale have received a funding boost from the Government's Getting Building Fund.
Calderdale Council will receive a share of the £52.6million awarded to the West Yorkshire Combined Authority, to fund projects on the Park Road (A6025) in Elland and at Beech Hill, just outside Halifax Town Centre.
Park Road is a key route between Halifax, Elland and Brighouse. It also serves the site of the proposed Elland Rail Station and the associated package of sustainable travel measures along and across the highway.
The road has been closed since early March after suffering a landslip following the flooding in February 2020. £1.8 million has been awarded to enable the reconstruction of the road and the creation of new pedestrian and cycle facilities to link with the proposed new rail station and Elland town centre.
The second project to benefit from the funding is work to improve the Beech Hill area of Halifax.
An exciting and comprehensive £35million package of public and private regeneration investment is already underway at Beech Hill.
As part of the Calderdale and Together Housing Investment Partnership, over 100 new affordable homes are planned in the area, which was formerly home to three tower blocks, through Phase 1 of the project which will start later in 2020.
An existing 70 homes make up the site and an extensive 'Phase 2' improvement programme is planned to provide them with new insulated pitched roofs and external render, new doors and windows.  As well as bringing them up to a high standard of repair, this work will also make the existing homes much more energy efficient, healthier, warmer and cheaper to heat.
Phase 2 of the project has been awarded £1.2million through the Getting Building Fund which will also be funded with additional contributions from the Council and Together Housing Group
The entire local community will also benefit from proposed infrastructure investment to encourage people to walk, run or cycle into the surrounding area, Halifax town centre and the nearby green space at Shroggs Park.
It's expected that the work on both projects will create over 30 construction jobs.
Calderdale Council's Cabinet Member for Regeneration and Resources, Cllr Jane Scullion, said:
"I'm delighted that the Council has been awarded this significant funding which will allow work to move forward on these projects, which will both support Calderdale's economic recovery from COVID-19.

"We know that the closure of Park Road has caused a great deal of disruption for local communities. The damage to the road is severe and the repairs complex and costly. This funding is a welcome boost for the project, allowing work to begin on repairs.

"The funding for Beech Hill will allow us to further our long-anticipated plans to bring the existing homes up to the standard of the proposed new build properties in the area. The project also includes wider regeneration proposals which will benefit the whole area and improve access links for active travel."