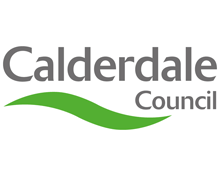 Organisers of events and festivals in Calderdale now have the opportunity to apply for up to £2000 in funding from Calderdale Council's recently launched Community Festival and Events Fund.
There are a growing number of community events in towns and villages in Calderdale, providing an additional tourism draw and supporting more vibrant town centres and communities.
Calderdale Council is regularly asked to support these one-off events, and so has launched the Community Festival and Event Fund – a £25,000 fund specifically designed to help community groups fund local, small scale events across the borough.
The Council is particularly keen to encourage applications from small groups wanting support for events in the lead up to the Tour de France Grand Depart 2014, as part of the Cultural Festival.
This funding is available until January 2015, with six separate deadlines for groups to submit their applications. The deadlines are:
1 November, 2013
1 February, 2014
1 May, 2014
1 August, 2014
1 November, 2014
1 February, 2015
Decisions on allocating the funding will be made by the Council's Small Grants Panel which meets every three months. The Panel will be looking for festivals or events that involve the whole community, are successful and safe, do not currently receive funding from Calderdale Council, and do not charge entry or sell tickets.
Calderdale Council's Cabinet Member for Communities, Cllr Steve Sweeney, said:
"Calderdale is lucky to be host to a great number of successful and diverse events and festivals, and it's fantastic that the Council now has a designated fund to help these flourish.

"Events and festivals really help to bring communities together, and attract visitors to our towns and villages, and I hope that groups take advantage of this great opportunity and apply for their share of the funding."
To submit an application, visit Community Festival and Event Fund, contact grants@calderdale.gov.uk, call 01422 392317 or write to Grants Section, Communities, 3rd Floor, Northgate House, HX1 1UN.