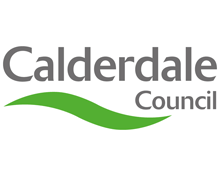 Young people in Calderdale will have chance to learn practical outdoor skills and get valuable work experience to help them secure jobs in the countryside and construction sectors.
 As part of Calderdale Council's ongoing commitment to reduce youth unemployment across the borough, its Grow Your Future team is launching a new pilot scheme, which offers valuable training in outdoor skills to local residents aged between 16 and 24 and not currently involved in training, education or employment. Many young people might not want to work in an office or a shop – outdoor jobs like gardening, woodland management and construction might better suit their skills and interests. 
 In recent years it has become apparent that practical outdoor skills are being lost, which is having a knock-on effect on organisations in the environmental sector, who can struggle to recruit new trainees. The Council has responded to this issue, and from December will be offering a 12-week 'work experience' voluntary placement to a number of young people.    
Following the 12-week placement, the Grow Your Future team will work with successful volunteers to match them up with local employers for a period of paid work experience. At the end of the programme, the volunteers will be more prepared for the working environment and will have a good understanding of the sector.
 Calderdale Council's Cabinet Member for Economy and Environment, Cllr Barry Collins, said:
 "This new and innovative project aims to reduce youth unemployment in Calderdale and help young people into outdoor, environmental and construction careers. Working inside isn't for everyone, so we're offering people practical experience to give them a taste of, and a real stepping stone into outdoor jobs."
 If you or anyone you know are interested in the programme, why not pop along to one of two taster days on Monday 25 or Tuesday 26November 2013 at Mixenden Activity Centre from 10am, where you will be given the chance to work with tools, create wildlife habitats and do team building exercises such as archery and indoor climbing.
 Please contact Becky Watts at Calderdale Council to book your place. Email becky.watts@calderdale.gov.uk or call 01422 392249.
 For more information about the Council's Grow Your Future team, please visit the Grow Your Future page on the Council's website.