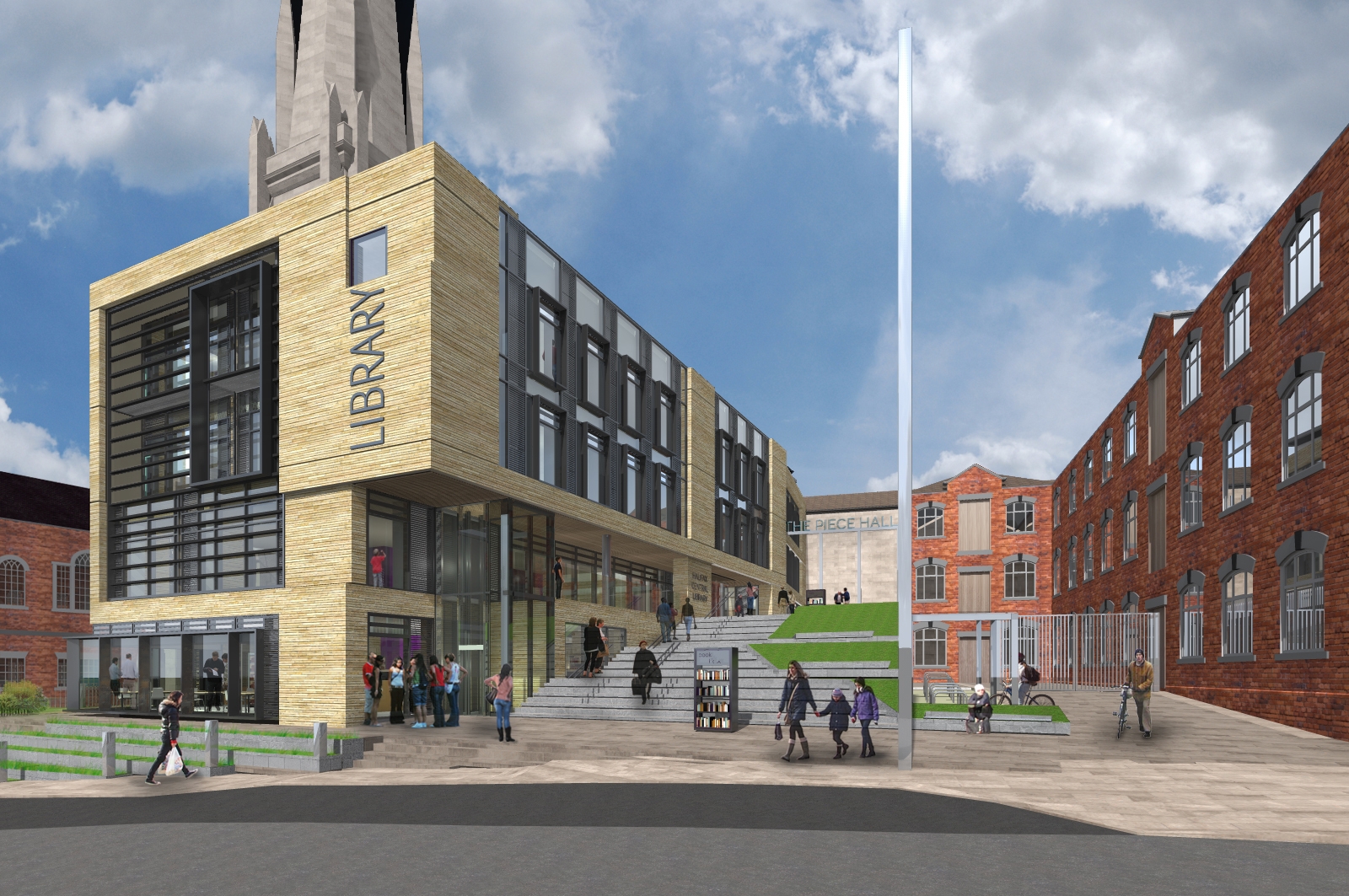 Plans for the new Central Library and Archive and a fourth gate for the Piece Hall were given the go-ahead by Calderdale Council's planning committee at a meeting on Tuesday 1 October 2013.
The Secretary of State will now be asked to grant listed building consent, which is needed before the development can get underway.
Leader of Calderdale Council, Councillor Tim Swift said: "I'm delighted that the plans have reached this stage.  This development is a major part of our vision to regenerate Halifax town centre by investing in the full range of leisure, retail and cultural facilities.
"The new library and archive will be a striking and impressive building which provides fantastic, state-of-the-art facilities for the community.  At the same time it will support the Piece Hall transformation, help create a new pedestrian route from the station to the town centre, and significantly regenerate the area whilst complementing and supporting our wonderful heritage."
Following changes made with English Heritage, the new Central Library will be more prominent, as the building will be closer to Square Road than originally planned, attracting visitors as they head towards Halifax's town centre.
There will be a clear view of the new library on the approach to the Piece Hall as the railings which currently face Square Road will be removed and steps will lead up to the library and the new fourth gate of the Piece Hall.  Access will also be available via a lift, which has now been added to the new building, taking people from Square Road to the Central Library and Archive entrance.
Subject to approval from the Secretary of State we are continuing to work to the following programme:
Proposed timescale
| Date | What will happen |
| --- | --- |
| October 2013 to January 2014 | Contractor procured |
| Spring 2014   | Development starts on site |
| Spring 2016  | Halifax's New Central Library and Archive will open |