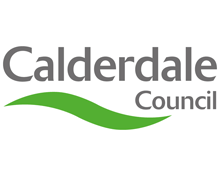 Calderdale Council is now starting work on car parks around Calderdale, and on-street parking in the Skircoat area, to improve parking facilities across the borough.
Calderdale Council's Cabinet has previously approved the introduction of pay and display charges at several of the remaining free car parks across Calderdale to contribute to the cost of keeping them clean and well maintained.
An order was advertised, and approval has been given to introduce charges at the following 10 car parks: Bank Street, Mill Lane and Church Lane in Brighouse; Brig Royd, West Vale; Royd Lane, Ripponden; Haugh Shaw and Queens Road, King Cross and Dale Street, Oxford Street, and Dalton Street in Todmorden.
A programme of lining, signing and installation of meters is programmed to start on 7 October for overall completion by mid-November. Work at each car park will take two to four days within coned-off bays, but the car parks in Todmorden will be closed for a day or so.
Calderdale Council's Cabinet Member for Economy and Environment, Cllr Barry Collins, said:
"We have considered the views of local people and introduced a charge of 20p for the first 30 minute stay with 40p per hour thereafter, and also placed a cap on the daily rate of £2.40 for stays over five hours.
"The car parks are well used and require ongoing maintenance and cleaning. The introduction of charges will make the car parks become more self-financing."
To continue to improve parking across the borough, Calderdale Council will also be starting work in the Skircoat area, to address many of the parking issues around Calderdale Royal Hospital. Work on site will continue throughout October and should be in place by mid-November.
The Council has worked closely with Skircoat residents and considered all their comments on the proposals for parking restrictions in the area. Further to this we are now implementing the traffic regulation order to introduce on-street parking charges and a residents' permit scheme. For those residents affected, we will write to them individually with details of how to apply for their permits.
Cllr Collins added:
"Here too we have taken into account the views of local people and developed a proposal which should improve the uncontrolled parking around the hospital. Work has started on the roads in the area and will continue over the coming weeks with new signs, lining on the roads, new parking meters and a residents parking permit scheme to be in place by mid-November."
Further information about both schemes can be found on the Council's website: Parking.