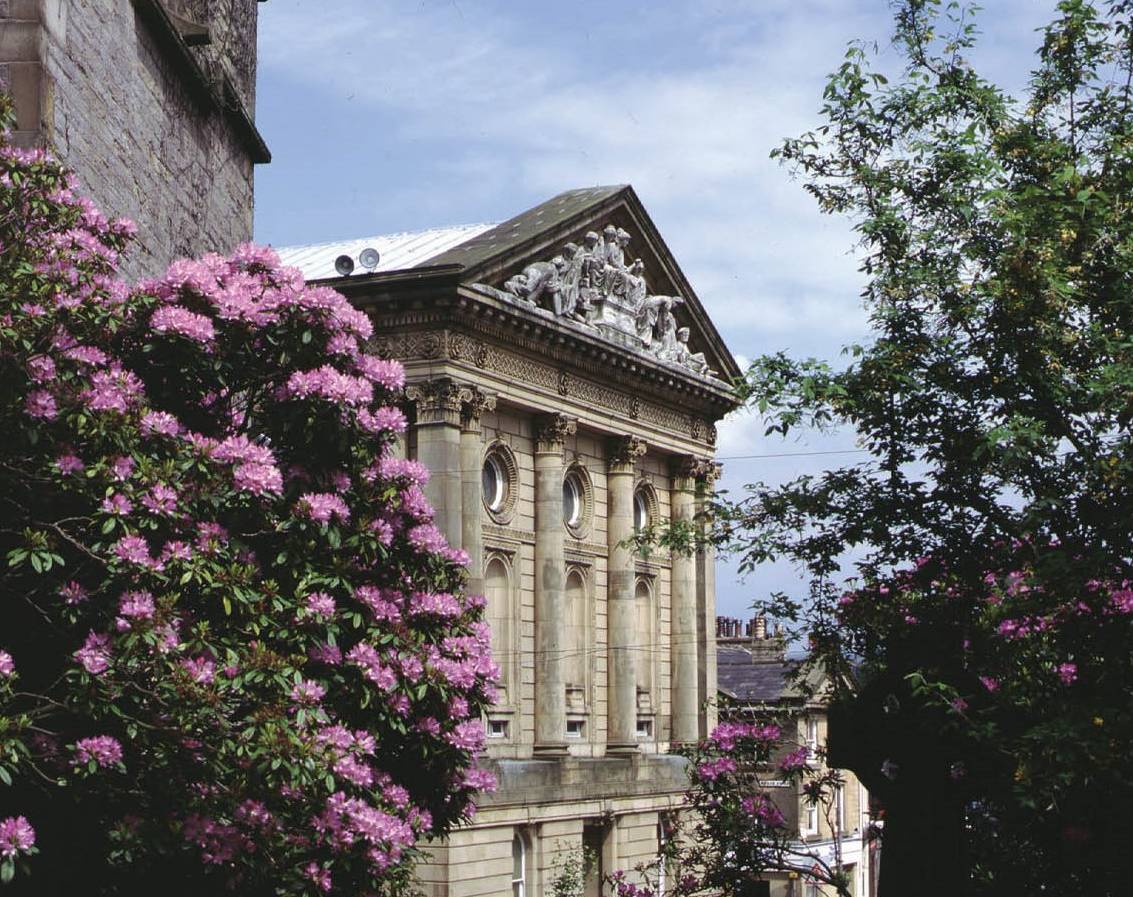 News from Marketing Halifax
The second Halifax Heritage Festival is taking place between Thursday 10th September and Sunday 13th September 2015 across the town centre, local villages, and local market towns.
Co-ordinated by Marketing Halifax, there will be 20 heritage sites hosting events and activities during the festival with over 60 walks, talks, tours, viewings, exhibitions and live music events taking place.  This year sees a free bus service on a number of privately hired Heritage and TJ Walsh Buses for the Saturday and Sunday of the festival.
Most events are free of charge to attend, a limited few have a small cost or donation requirement, with nothing costing more than £6 per person.
Visitors can expect family activities, children's events, evening talks and lunch time walks, with historical lectures, ghostly tales, hidden gems, and uncovered tombs being included in the weekend. 
The Reverend Canon Hilary Barber, Chair of Marketing Halifax says:
"Running alongside the already renowned Heritage Open Days, the Halifax Heritage Festival offers an element of the unknown, with many unique events taking place, there's something for all ages.  It's not simply about opening heritage site doors, it's about showcasing the town's history and heritage to the residents of Halifax, and inviting first time visitors in to see everything we have to offer.


"There will be opportunity to wander around sites that aren't usually open to the public, looking at some of the finest buildings and architecture in the North of England, offering the chance to interact with the past.  The pre-bookable Hidden Gems tours venture into The Piece Hall whilst under renovation, presenting an exciting insight to the work currently taking place."
Heritage sites and heritage groups organising events include: All Souls Church, Bankfield Museum, IOU Studios at Dean Clough, Lister Lane Cemetery, Halifax Minster, Mount Zion Church, The Piece Hall, Projected Picture Trust at Dean Clough, Square Chapel, Shibden Hall, Halifax Town Hall, The Halifax Playhouse, The Woolshops Shopping Centre, Dean Clough Galleries, Todmorden Town Hall, Halifax Civic Trust, The Halifax Great War Society, Halifax Music Trail, The Halifax Antiquarian Society, Calderdale Heritage Walks, and the exciting Hidden Gems Tours.  
To find out more call 01422 360035 or search Facebook for 'Halifax Heritage Festival', alternatively tweet the festival team @Hxheritagefest for details of events and activities across 10th – 13th September.