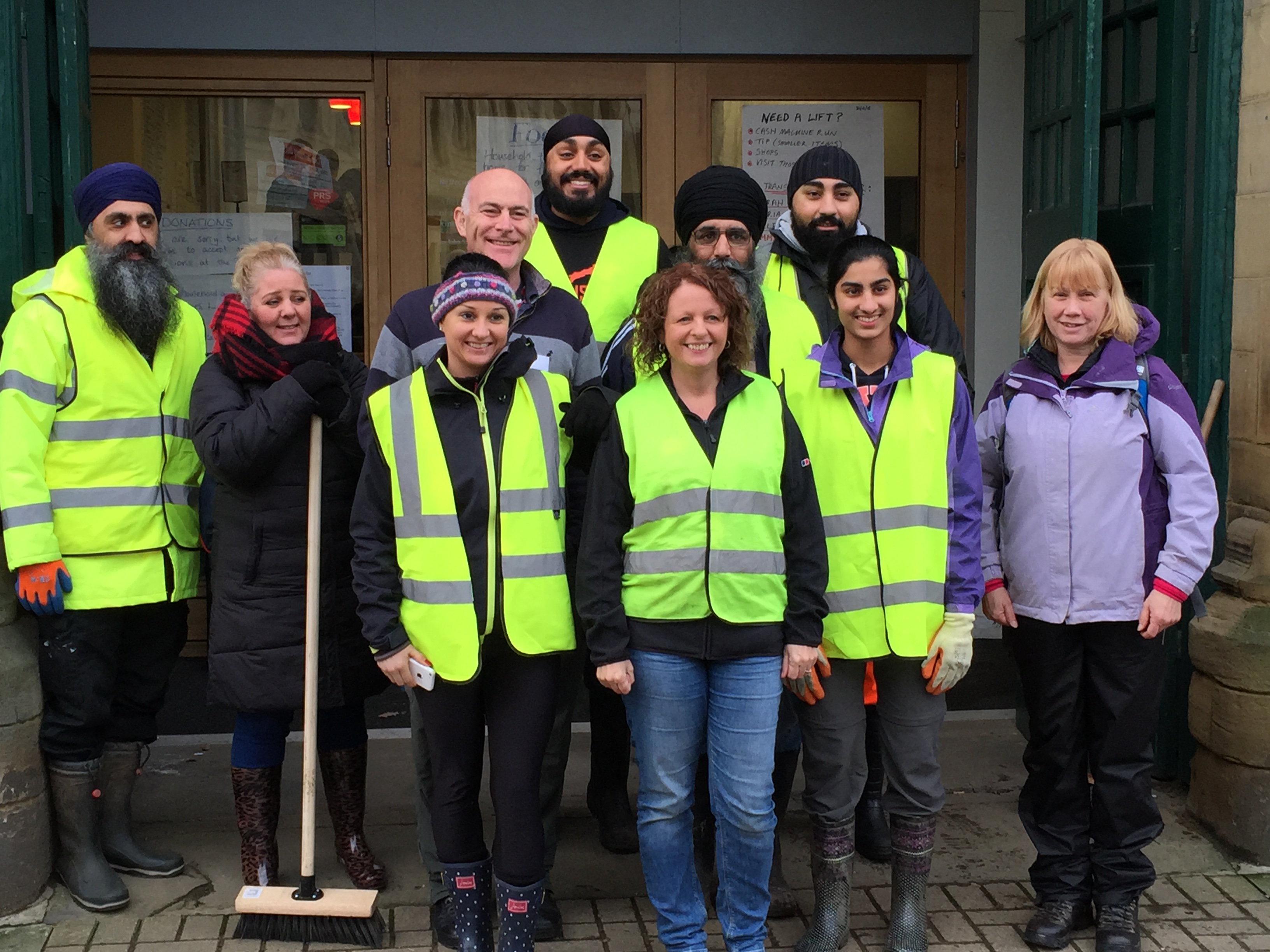 As part of our post flood recovery Calderdale Council is working with local community organisations and volunteers to get feedback from the people who helped out after the Boxing Day floods.  
Volunteers worked tirelessly to help communities after the flooding. The Council is now looking for the opinions of these volunteers to find out what they thought went well and what could be better. Collated feedback will then be presented to the Floods Commission. 
The Commission has been set up to learn from our recent flooding experience as well as considering other evidence about what can be done to help improve Calderdale's resilience in the future. This feedback will be used to inform their discussions. 
The Leader of Calderdale Council, Cllr Tim Swift, said: 
"We have been overwhelmed by the generosity of local people and those who travelled hundreds of miles and volunteered their time, cleaning out homes, businesses, public spaces and offering all sorts of other practical and professional help to get others back on their feet.  We want to thank everyone for their help over the last few weeks and will find ways to do this in the coming months.   

"We also know things could be better. We are developing a flood recovery plan and want to get feedback on how we can improve how we work with and support volunteers who are able to help out during an emergency."  
There are lots of ways to get involved and have your say about what could have been done differently after the floods. There are feedback boxes at all of the below locations: 
·         Todmorden  – Todmorden College, Todmorden Library and Todmorden Town Hall
·         Hebden Bridge – Hebden Bridge Town Hall, Hebden Bridge Library (upstairs)
·         Mytholmroyd – Elphaborough 'hub,' Mytholmroyd Library
·         Sowerby Bridge – Sowerby Bridge Pool, Sowerby Bridge Library
·         Elland – Elland hub,  Woodman Works, Elland Library

 
Volunteers are also organising drop in sessions to collect your feedback –please look out for dates locally. Alternatively you can visit www.calderdale.gov.uk/environment/flooding/flood-feedback.html where feedback forms are available. You can also email volunteerfloodfeedback@calderdale.gov.uk 
The deadline for response is Monday 29 February 2016.  
A further borough wide feedback session will be arranged later this month, which will be open to anyone who wants to attend. More details will follow shortly.