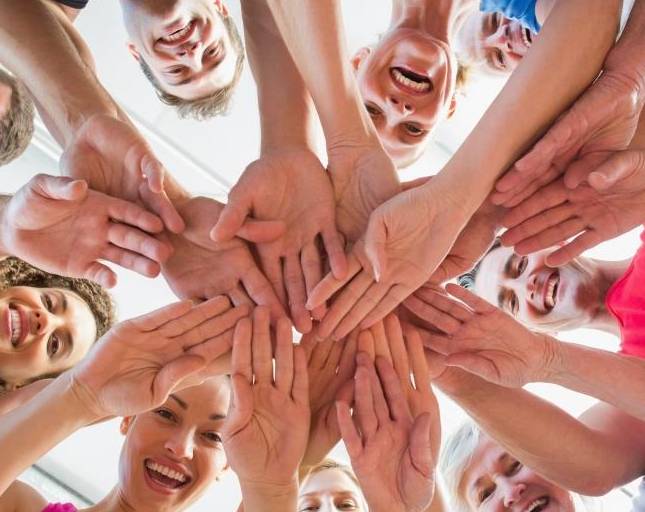 A pilot scheme to improve people's physical health and mental wellbeing starts in Halifax's People's Park next week.
The Healthy Living Park project will see local community and voluntary organisations hold a range of fun activities for children, young people and adults over the summer, including football, rugby, mini-tennis, athletics and cycling events.
There'll also be general keep-fit sessions, including circuit training and fitness classes, ideal for those looking to explore different ways to get fit with their friends, particularly for people who don't like the idea of going to the gym.
The Healthy Living Park programme aims to encourage people to think about their mental wellbeing as well as their physical health, and activities designed to improve mental wellbeing will also be held, including singing and dancing events for people with dementia and their carers.
Schools and community groups are also getting involved, with gardening sessions and wildlife awareness walks planned to introduce children to everything Calderdale's parks have to offer.
The pilot scheme is funded by a Health Connections Grant, provided by NHS Calderdale Clinical Commissioning Group (CCG), administered by Community Foundation for Calderdale.
Dr Majid Azeb, a GP at Southowram Surgery and member of Calderdale CCG's governing body said:
"This is a great example of how the NHS in Calderdale is working alongside voluntary and community groups to give local people the opportunity to improve their health and wellbeing.
"At Calderdale Clinical Commissioning Group we're bringing Care Closer to Home by making more medical services available in communities across Calderdale, but we're also investing in schemes to improve people's understanding of their own health and how illnesses can be prevented.
"I grew up very close to People's Park and it's fantastic to see it being used to encourage people get active and have fun."
The Healthy Living Park initiative is managed by Yorkshire based social enterprise Your Back Yard, which specialises in community led regeneration projects.
Tony Mullin, Director of Your Back Yard said:
"We are delighted to be launching our pilot Healthy Living Park project at People's Park, which we hope will be the first of many. There are lots of parks in the North of England that are under-utilised, and we aim to help bring new vitality to them by showing people in a very practical way how much fun their local green spaces can be.
"At a time when health inequalities continue to increase, there has never been a better time for us to work with local communities to deliver activities that are accessible and free for people to attend."
Cllr Faisal Shoukat, Calderdale Council's Cabinet Member for Health and Inequalities, said:
"We're backing this great scheme as part of our 'Active Borough Calderdale' work to inspire people to live healthy, happy lives by moving more and making healthier choices. Our ambition is to become the most active borough in the north of England. We urge people to get down to the brilliant People's Park and take part in these fun activities, as well as the many other exciting ways to move more in Calderdale.
"We'll soon be expanding our website, http://healthy.livingcalderdale.co.uk(external link) to include more community activities like these. Being physically active benefits everyone – even if you're a healthy weight it can help reduce the risk of illness.
"We're encouraging all physical activity providers, large and small, to join our Facebook group, 'Moving Calderdale Together' to share advice on providing activities."