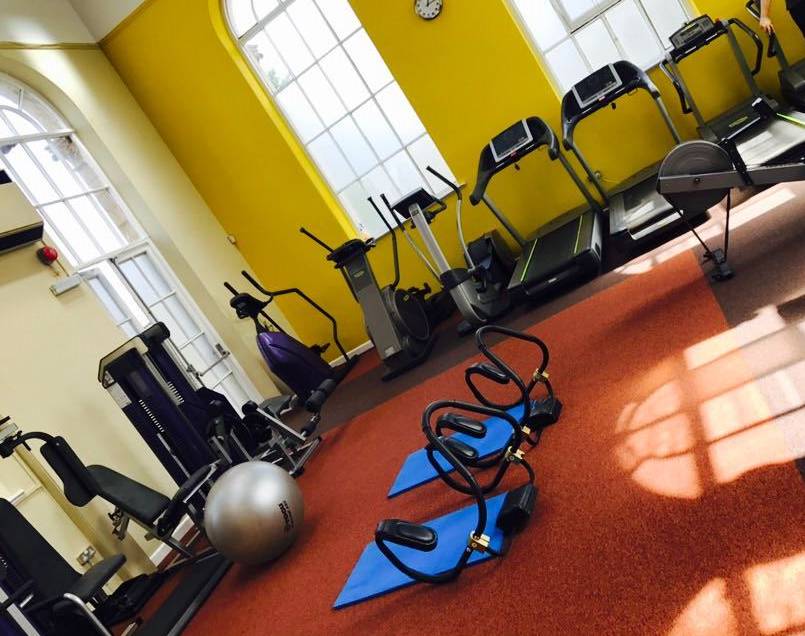 Membership at Calderdale Council's women-only gym is at a record high, and numbers are set to grow now that the gym has had a makeover.
The Better Living Gym is based at Queens Road Neighbourhood Centre in Halifax. It gives local women the chance to improve their fitness and lose weight using a variety of modern equipment. Qualified bi-lingual female staff guide members through tailored exercise programmes in a fun, friendly and welcoming environment.
The gym opened in 2003 in response to local women asking for a facility where they could exercise comfortably in their own private space. Funding for the gym came from a dedicated Department of Health grant, which aims to boost the physical activity levels of specific groups of people, such as South Asian women and women in disadvantaged areas. It is recognised that this will reduce future health service costs.
A recent refurbishment has brought the gym right up to date, with a fresh new look and improved flooring. It reopened on Tuesday 1 August.
The Better Living Gym is just one of the services offered by the Council's Better Living Team.
In the last year alone, the team has helped over 1000 local people to be healthier through its safe, enjoyable physical activity and healthy weight courses. It offers tailored support and advice across Calderdale, for people of all ages who have been referred by a health professional.
Cllr Faisal Shoukat, the Council's Cabinet Member for Public Health and Inequalities, said:
"We want Calderdale to be the most active borough in the North, and we've launched the Active Calderdale movement to help people live healthier, happier and longer lives. Through our Better Living Team we're sending out the message that it's easier than you might think to get healthier, and support is available."
Cllr Susan Press, Cabinet Member for Neighbourhoods and Communities, added:
"Investing in the Better Living Gym is an important part of our work, as it's a great way for local women to do regular exercise in a supportive, comfortable environment. We're delighted with the refurbishment and encourage as many people as possible to give the gym a try, as well as our many other free, informal services."
The Council set up the Better Living Team to give people a safe and suitable way to move more in their daily lives; to encourage people to eat healthier and lose weight healthily; and to improve the physical and emotional wellbeing of people who would not normally take part in physical activity.
To see the team in action, take a look at the Council's video(external link).
People who sign up with the Better Living Team will be able to access a range of support, such as:
Exercise and weight management courses, including full body exercises and advice on portion sizes and food labels.After attending six weeks of exercise sessions, participants qualify for a further 12 weeks of free exercise in the Council's leisure facilities. After the 12 weeks, discounted membership is available for a further nine months.

Fun physical activity and healthy lifestyle sessions for children and young people aged 4+ and their families.

Antenatal and postnatal sessions offering safe and effective exercise and healthy eating programmes specifically designed for pregnant women and women with new babies.

Stroke rehabilitation sessions to improve balance and mobility, stop smoking clinics in Halifax and Todmorden, and support for anyone wanting to stop or reduce their alcohol consumption.
Liz Fentem from Calderdale has benefited from the Better Living Team's support. She says:
"I started the course six months ago and have lost 2 stone 9 lbs. It is a straightforward, balanced eating plan avoiding processed food with lots of advice, support and tips by the other members of the group and the leaders. It has benefited the arthritis in my knees, which has made a huge difference to my very active lifestyle and my waistline. I still receive the support of the group and weigh in regularly."
If you would like to sign up for the Better Living Gym or support from the Better Living Team, please email blt@calderdale.gov.uk or call 01422 230230.
If you already have a Council gym membership, use of the Better Living Gym is included. You can also get exclusive membership of the Better Living Gym for £15 per month (or £12 per month with a Passport to Leisure).
For more information visit www.calderdale.gov.uk/leisure/sport-fitness/better-living-service/index.html
Active Calderdale is the Council's new movement encouraging everyone to be healthier and more physically active. Join the conversation on Twitter using #ACTIVECDALE.