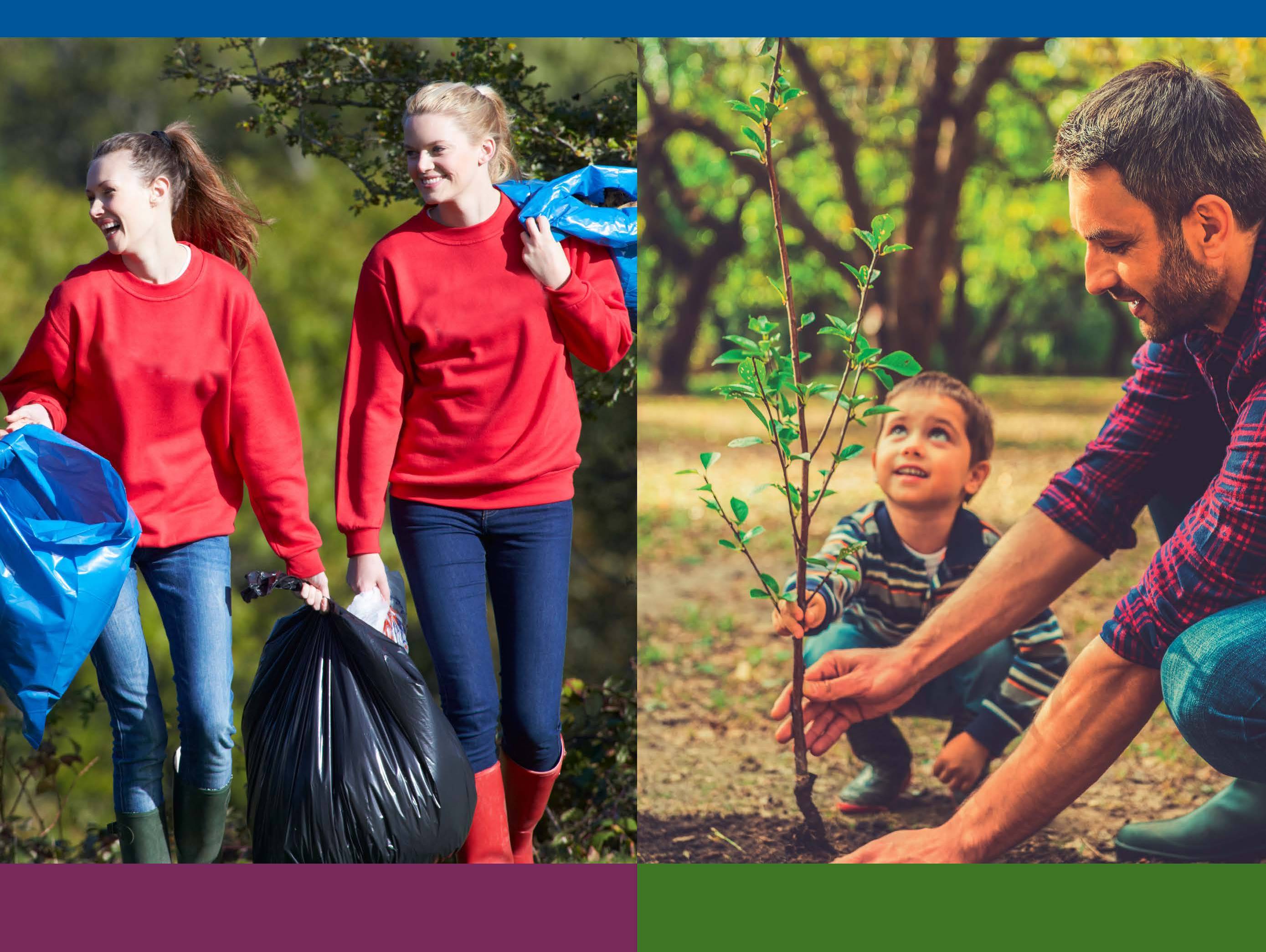 Local volunteers are invited to join Calderdale Council and a range of other organisations as they take to the streets of Todmorden in their latest clean up event from Friday 9 June to Tuesday 13 June.
During the five days of action, the Council and partners including West Yorkshire Police, West Yorkshire Fire and Rescue Service, Together Housing, Incredible Edible Todmorden and the Canal & River Trust are stepping up their day-to-day work to help make Todmorden safer, cleaner and greener.
Robin Tuddenham, Calderdale Council's Director of Communities and Service Support, said:
"We have held two successful 'weeks of action' so far – in Halifax last October and Elland in February. They build on the great work that teams do throughout the year and show how we can all do our bit to make our towns and villages great places to be – not only during the clean up events but in our daily lives."
Mark Thompson, the Council's Director of Economy and Environment, added:
"We encourage as many people as possible to get involved in making a difference in Todmorden, and we're committed to action in other locations across Calderdale in future months."
Activities in Todmorden will include tackling problem parking outside schools, safety checks in bars, food hygiene inspections, litter picking, jet washing, de-odourising, 'on the spot' fines for littering and dog fouling, checking on air pollution and giving advice on recycling and pest control to residents and businesses.
There are lots of opportunities to get involved if you are interested in volunteering – visit www.calderdale.gov.uk for more information.
There will be an information stall at Todmorden outdoor market on Friday 9 June between 10am and 2pm, where people will be able to talk to experienced staff about a range of issues such as health, recycling, police issues and fire safety.
Todmorden Fire Station Manager, Nick Watson, said:
"We look forward to joining forces with other local agencies again to make Calderdale safer, cleaner and greener. The removal of rubbish helps us reduce the number of nuisance fires. Rubbish is fuel for arsonists and can be a drain on our resources, not to mention extremely dangerous if they spread to nearby properties."
Inspector Helen Madden, of Calder Valley Neighbourhood Policing Team, said:
"Our officers are working alongside the Council and other agencies as part of a joint initiative to make Todmorden a safer place to live and socialise.

"This project will run over a period of five days and will tackle problem parking outside schools, road safety, anti-social behaviour, and community clean ups to name a few. Police and Community Support Officers will be supporting Environmental Health with dog fouling and litter picks.

"Ward officers will be holding a stall at Todmorden market on Friday, to promote positive action recruitment, crime prevention and dementia awareness.

"Members of the Force's mounted section will also be out on the streets to help support police and council officers, and traffic cops will be visiting local schools to conduct speeding initiatives with children.

"The Five Days of Action is an excellent example of partnership working in Calderdale and we hope this project will reassure the community that we remain committed to tackling local issues.

"Ward officers will assist with the enforcement of tasks carried out by council officers and work to ensure the positive action continues in the future, long after this initiative finishes."
To find out more and to see photos during the week, go to www.calderdale.gov.uk and follow @calderdale on twitter #CleanCdale.