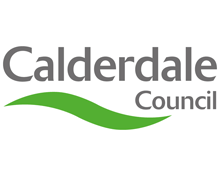 Calderdale Council is launching a People's Commission to make sure that people in Calderdale have the chance to give their views about how health and social care services should be provided in the future.
Local health services are currently being reviewed by Calderdale's Clinical Commissioning Group (CCG).
The People's Commission will give the public an opportunity to debate what services are needed and will also collect and review evidence.
Calderdale Council's Leader, Cllr Tim Swift, said:
"The Commission will be an exciting mix of public participation and an evidence gathering panel with an independent Chair. This will then make recommendations about future health and social care services in Calderdale, based on the views and evidence which have been given.
"We want the People's Commission to be driven by people's experience and views. This is a great opportunity for people to have their say on how our health and social care services are provided in the coming years."
Calderdale Council's Chief Executive, Merran McRae said:
"Once the Commission members have been appointed we will make sure that there are lots of ways that people can tell us what they think – whether that's by attending public meetings, sending us information, emailing us or contacting us via Twitter."
Led by an independent chair, the People's Commission will include two Councillors from each of the three main political parties and representation from Calderdale Healthwatch.
We would like to hear from residents about the key issues which they want the People's Commission to debate. If you would like your views to be considered email us at: 
peoplescommission@calderdale.gov.uk
.
The People's Commission is expected to report its recommendations to Full Council and the CCG in autumn 2014.