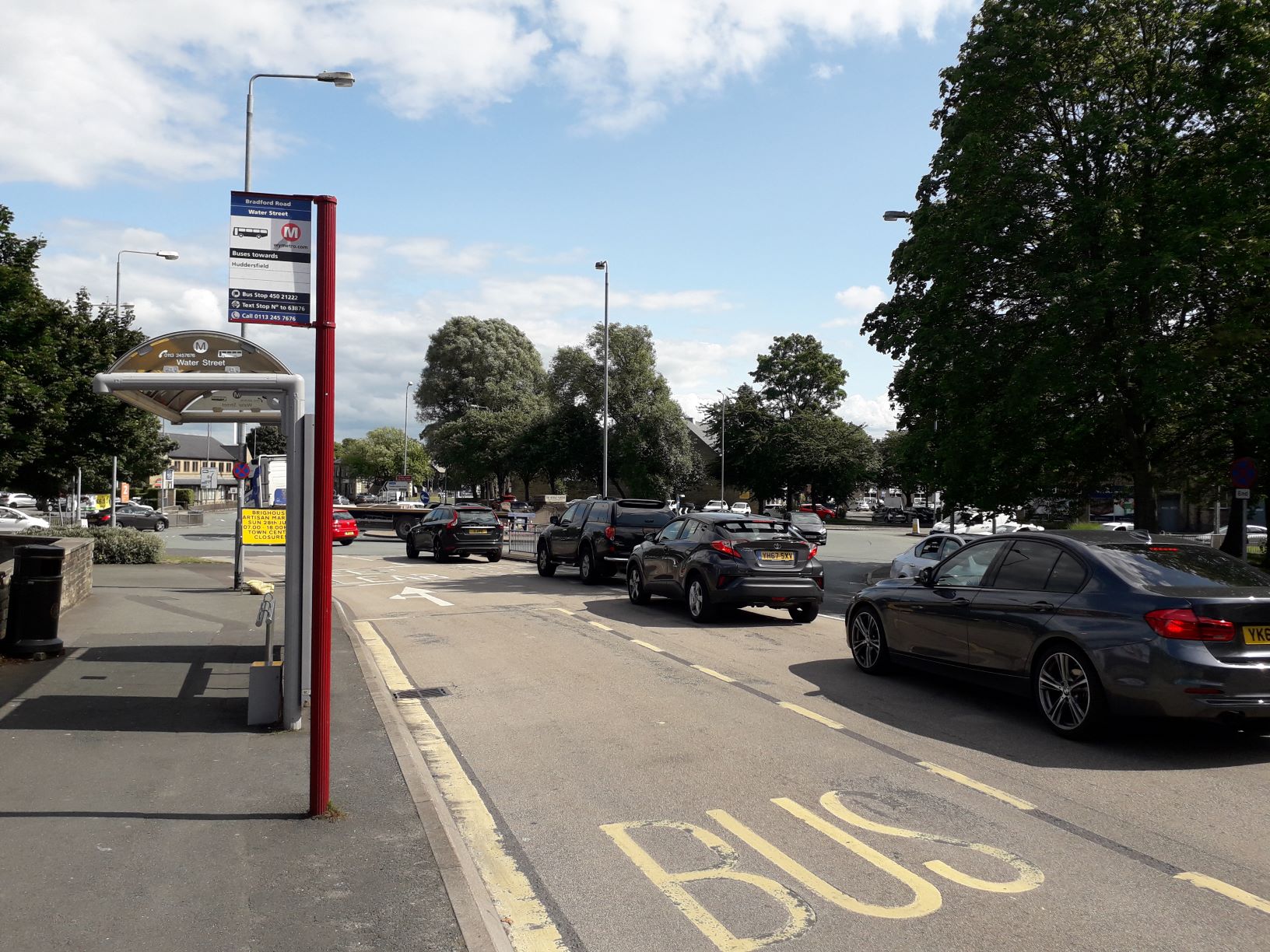 Residents and businesses around the Brighouse area, as well as those living or working along the A641 from Bradford to Kirklees, are being asked to share further feedback to help inform plans for infrastructure investment.
Calderdale Council is working with the West Yorkshire Combined Authority and in collaboration with Bradford and Kirklees councils, on plans to improve the A641 – a key route through Brighouse which connects Huddersfield and Bradford.
On an average day the road carries around 38,000 vehicles, but a number of transport related issues are currently experienced, including traffic congestion, poor air quality and a lack of facilities for people choosing to walk and cycle.
During 2021 work will continue to develop a package of measures to improve travel along the A641 to enhance accessibility and connectivity for all modes of transport. This includes junction improvements, new cycleways and other new transport measures to better connect communities.
Calderdale Council's Cabinet Member for Regeneration and Strategy, Cllr Jane Scullion, said:
"The A641 improvement project is funded through the West Yorkshire Combined Authority and aims to resolve a number of current issues experienced on the road, as well as encourage walking, cycling and the use of public transport as a viable alternative to car use.

"We'll soon be developing detailed proposals for the project, which will then be consulted upon before being presented to the Combined Authority for further approvals.

"We want these proposals to be shaped by local people and to address the most common issues on the route; we're asking people to get in touch and share their experiences and suggestions for improvements."
Cllr Denise Jeffery, Chair of the West Yorkshire Combined Authority Investment Committee, said:
"We're delighted to be working with our local authority partners to seek people's views on this important scheme, investing in infrastructure which will make it easier for people to walk, cycle and use public transport, as well as improving journeys for people travelling by car.

"Our vision for transport goes beyond getting people from A to B. It's about getting all of us – our people, our communities, our businesses – to where we want to be as a region.

"In these challenging times, it is more important than ever that we continue to deliver this medium-term investment to ensure our communities benefit from a modern, accessible transport network, which supports economic growth by connecting more people with job, training and education opportunities."
Local residents and businesses are being asked to share their thoughts about specific travel issues they have along the route, suggestions for improvement and also ways in which they'd like to be kept informed about the project's future. 
Feedback on issues and opportunities along the route will help to build on existing knowledge and inform further development of an emerging package of measures to improve the transport network.  It will also support plans to increase opportunities for people to use public transport, walk and cycle.
The feedback received will be used to further develop a proposed package of improvements which will then be subject to a wider, formal consultation exercise later this year.
People can have their say at https://thea641.commonplace.is/(external link) Those without access to the internet can call 01422 288001. The closing date for feedback is Thursday 18 March 2021.
The scheme is being funded through the Leeds City Region Enterprise Partnership (LEP), delivered in partnership with the West Yorkshire Combined Authority, through the Leeds City Region Growth Deal – a £1 billion package of Government investment to accelerate growth and create jobs across Leeds City Region.
It will also receive money from the Leeds City Region Transforming Cities Fund – a major new programme of transport infrastructure investment secured as part of the West Yorkshire devolution deal.
ENDS