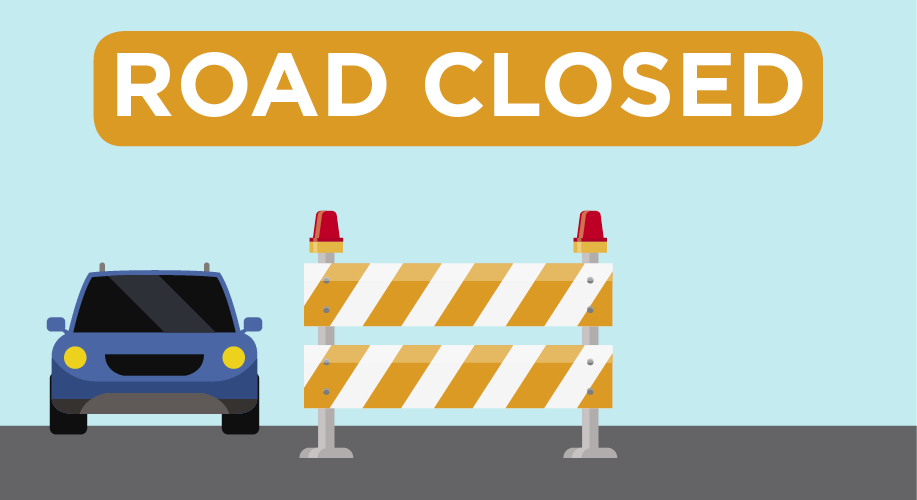 Work to repair surface damage on Elland Road, Brighouse is due to take place on Thursday 18 February 2021 – requiring the road to be fully closed.
Traffic signals have been in place on the road since Monday 8 February, when Calderdale Council became aware of a crack running along the centre of the carriageway, near to Brighouse Wood Lane.
Regular inspections have taken place since then to determine the extent of the damage and identify the repairs required.
Thankfully, no further movement of the surface or additional cracks have occurred and a programme of resurfacing repairs will now take place.
It will be necessary to fully close Elland Road to all traffic from its junction with the A644/A643 Halifax Rd/Ludenscheid Link to the junction of Brighouse Wood Lane on Thursday 18 February from 6am to approximately 7pm. For the safety of the workforce it will also be necessary to close Brighouse Wood Lane for the duration of the works.
Warning signage will be in place on approach roads and access will be maintained for emergency services and for resident access to Brighouse Wood Lane.
Bus companies are aware and have amended routes accordingly. Please note there will be no bus service between Southowram and Brighouse throughout Thursday 18 February.
Traffic signals will remain in place following the work to allow for further monitoring of the road. A decision will then be made to determine when it's possible to fully reopen the road.
Calderdale Council's Cabinet Member for Regeneration and Strategy, Cllr Jane Scullion, said:
"Thankfully our regular inspections of Elland Road in Brighouse have shown no further movement or additional damage, so we're now able to carry out work to repair the road.

"Due to the location of the damage, it will be necessary to close the road on Thursday 18 February whilst the work takes place. We ask all those due to make essential journeys on this road to plan their route accordingly.

"We'll need to continue monitoring the road under traffic signals to ensure there are no further issues. Providing this is the case, we're hopeful that we'll be able to fully reopen this section within the next fortnight."