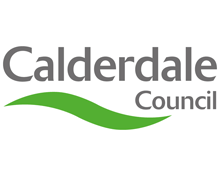 Local voluntary and community groups are being asked to have their say on how Calderdale Council can best support them in the future.
From Wednesday 16 April to Wednesday 9 July 2014, the Council is consulting on how it can use its funding in the most effective ways from April 2015 onwards.
As part of the Council's budgets agreed in February 2013 and February 2014, £220,000 needs to be saved in the funding used to support the voluntary sector. So it's important to get it right and to invest money where it's needed most.
Calderdale Council's Cabinet Member for Communities, Cllr Steve Sweeney, said:
"We know how important voluntary and community organisations are to our residents. More and more people are turning to them for help. From meals on wheels and refuges for victims of domestic violence, to support for people looking for work, everyone's lives are touched by voluntary sector services in some way.
"We want to continue to support the great work that they do, and to get a better understanding of what our local groups need. Then we can make sure that funding is directed fairly and effectively.
"We're encouraging all voluntary and community organisations in Calderdale to share their thoughts and suggestions – we'll use what they tell us to reach a conclusion that meets their needs."
The 12-week consultation starts on Wednesday 16 April, and groups have until Wednesday 9 July 2014 to complete the online questionnaire at www.calderdale.gov.uk. Different formats are available on request.
The feedback from the consultation will be used to shape proposals for how the voluntary sector in Calderdale can best be funded in the future. The proposals will go to Cabinet for a final decision in August.