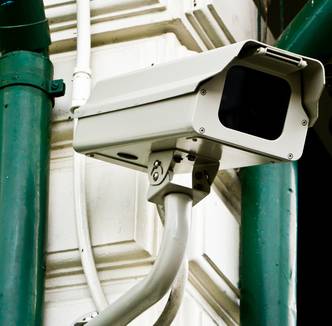 Everybody wants to feel safe in their own town, and Calderdale Council's CCTV Centre makes a real difference – ensuring Calderdale remains a safe and enjoyable place to live, work and visit.
CCTV is used to monitor public spaces; the places that we share, socialise and travel through every day. The CCTV Centre monitors cameras across the borough 24 hours a day, 365 days a year. Over the last 6 years CCTV in Calderdale has led directly to around 1,500 arrests and has assisted the Police in a further 12,000 incidents.
The CCTV Centre acts as a communications hub for a range of agencies working in partnership to reduce crime and anti-social behaviour, respond to emergency and critical incidents and assist with event management. The work of the CCTV Centre has also been pivotal in retaining "Purple Flag" status for Halifax Town Centre – recognising the town as being a safe and welcoming place to go for a night out.
At the meeting of Calderdale's Cabinet on Monday 31 March, Members agreed that to continue to provide a safe environment for residents, businesses and visitors there is a need to invest to maintain, modernise and future proof the existing CCTV infrastructure.
The investment will also offer opportunities to use new technology as a cost-effective way to improve community safety, increase community confidence and build resilience to emergency and critical incidents in Calderdale.
Calderdale Council's Cabinet Member for Communities, Cllr Steve Sweeney, said:
"The work of the facility often goes unrecognised, but knowing they are there is a reassuring presence. It acts as a deterrent; helps prevent crime, and can also help to gather evidence when a crime is committed.
"The figures speak for themselves; the amount of arrests and assists the CCTV team has helped gather evidence for is amazing.
"We need to make sure the network is updated, the investment needed now is a small price to pay to keep people safe and local businesses secure."