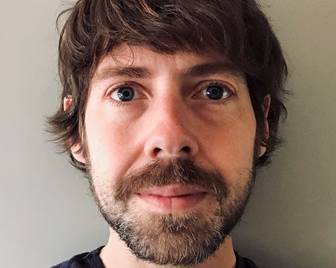 Calderdale residents have responded to the Council's call for volunteers with their usual kindness and compassion for others, with over 600 people signing up to offer their help or support to local communities.
Calderdale Council established a virtual volunteer hub to help coordinate community support, as part of the Council's 10-point plan to respond to COVID-19.
The hub has a strategic team and five virtual locality teams. These teams will work with local groups and communities in specific areas of Calderdale, to make sure that everyone gets the support they need.
Residents in need of additional support should fill out the form at https://www.calderdale.gov.uk/v2/coronavirus. People who don't have access to the internet can telephone 01422 392890 and the Council's Customer Service Advisers will offer guidance and support.
All requests for support are being assessed to ensure that help is available for those most in need. The Council is identifying vulnerable residents in need of extra assistance and putting in place the appropriate solutions. Those with high needs will be supported by the Council's social care team.
The many volunteers offering their help will provide more basic, but incredibly important support, such as assistance with the deliveries of food and/or medical supplies. This will be coordinated by the virtual volunteer hubs alongside voluntary and community organisation partners, to ensure that this work can be done safely and effectively.
Cllr Scott Patient, Calderdale Council's Cabinet Member for Climate Change and Environment, is now supporting this vital voluntary sector work. He said:
"We're so grateful for the many Calderdale residents who have offered to support communities at this difficult time – the response has been incredible.

"We're now carrying on the process of matching the needs of our vulnerable residents with these kind offers of support. Volunteers may be asked to help residents with tasks such as shopping or running errands, whilst maintaining social distancing.  This work is absolutely vital for our extremely vulnerable residents and will allow our specialist social care staff to focus on residents with higher care needs.

"The virtual volunteer hubs will be coordinating the support and are being run by Council staff, many of whom have been redeployed from other services. With support from our valued volunteers and community groups, the hubs will do all they can to ensure support is directed to those most in need – helping to keep our communities safe."
For more information, or to express interest in volunteering opportunities to support local communities visit www.calderdale.gov.uk/coronavirus under the Volunteering section.
If you have any questions about how to volunteer safely please have a look at our webpages or email volunteeringcovid19@calderdale.gov.uk
For up-to-date advice on protecting the extremely vulnerable and for the list of conditions considered to be at high risk, visit https://www.gov.uk/coronavirus(external link)