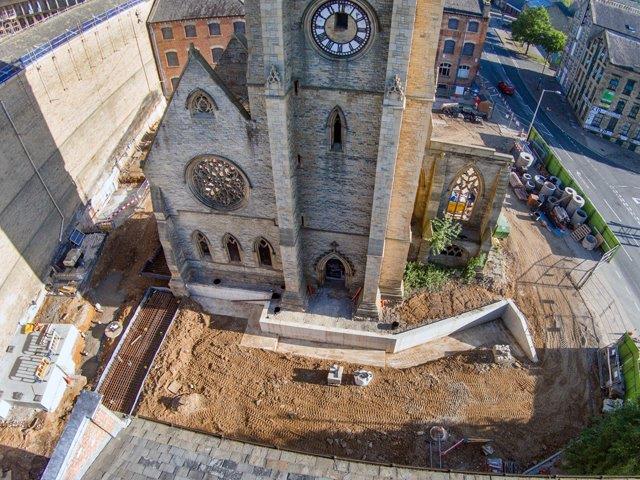 Budding archaeologists can learn the secrets of Halifax's past at a special summer event for children at Halifax Central Library.
The Archaeological Adventure tells the story of the recent dig in the Square Church graveyard. 
Before building work could start on the new Central Library and Archive, the burial ground at Square Church had to be excavated so that an access road could be created.  
Over 200 bodies were removed from the site and then examined by archaeologists, to reveal the secrets of the people who lived and worked in Halifax over 200 years ago. 
Leader of the Council, Cllr Tim Swift said:
"It's fascinating to find out how our ancestors once lived – what they ate, where they worked and how they died.  The excavation has provided a glimpse into the past, which has been brought back to life by the team of archaeologists who have worked on this project.  They've got a great tale to tell."
David Williams, the Excavations Manager in the Archaeological Services team at the West Yorkshire Archive Service, who led the dig, will talk about how they excavated the site, what they found and what it tells us about life in Halifax during the 1800s.
David will also bring some of the finds from the excavation for the children to examine and will talk about how an archaeologist looks for clues to uncover the past.
The talk is suitable for all the family, but children must be accompanied by a parent or carer.
Archaeological Adventure will take place from 1.30pm to 2.30pm at Halifax Central Library on Wednesday 3 August 2016.
Places are free but limited so you are advised to book soon to reserve a seat at www.ticketsource.co.uk/discover(external link)