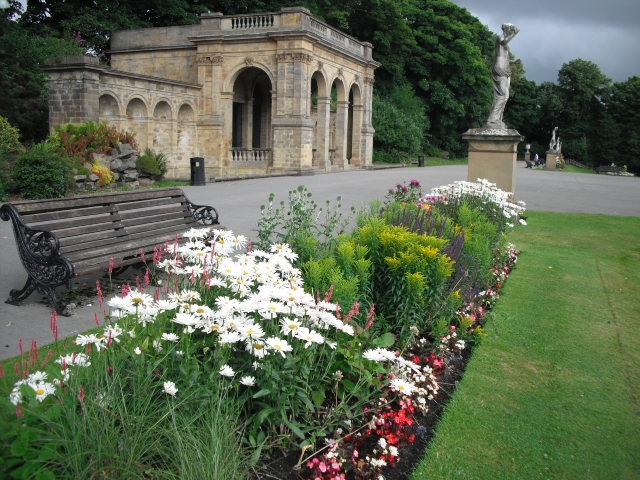 More parks and green spaces than ever will be flying the Green Flag Award this year – over 1,600 across the UK, and seven in Calderdale alone. 
Bailiff Bridge Memorial Park, Clay House Park in West Vale, Wellholme Park in Brighouse, plus Manor Heath Park, People's Park, Shibden Estate and Ogden Water Country Park all in Halifax, are some of the very best in the UK – and that's official. 
These parks are among a record-breaking 1,686 parks and green spaces that will today receive a prestigious Green Flag Award, which is the mark of a quality park or green space. 
The award, now celebrating its 20th year, recognises and rewards the best parks and green spaces across the country. A Green Flag flying overhead is a sign to the public that the space boasts the highest possible standards, is beautifully maintained and has excellent facilities. 
Judges were impressed with the way the Council and community works together to maintain parks. Clay House Park, which is receiving the award for the first time, received high praise in this area, with judges commenting: 
"(Clay House has a) very strong and enthusiastic community group who are deeply involved in the day to day management of the park, supported by Calderdale Council – an impressive model of partnership working."
All the parks received great comments from judges, with the beauty of the grounds also being praised. 
Calderdale Council's Cabinet Member for Communities, Cllr Susan Press, said: 

"It's great news that so many Calderdale parks have been awarded a Green Flag award, especially as we've added to our total from last year with Clay House achieving the award for the first time. 

"The Green Flag award recognises and highlights that people in Calderdale are benefitting from a green space of the very highest quality. It is also a reward for the hard work that goes in to maintaining our parks and green spaces by Council staff and our amazing volunteers." 

International Green Flag Award scheme manager Paul Todd said:

"We are delighted to be celebrating another record-breaking year for the Green Flag Award scheme, especially as we celebrate the 20th anniversary of the Awards.  

"All the flags flying this year are a testament to the efforts of the thousands of men and women, both staff and volunteers, who work tirelessly to maintain the high standards demanded by the Green Flag Award."