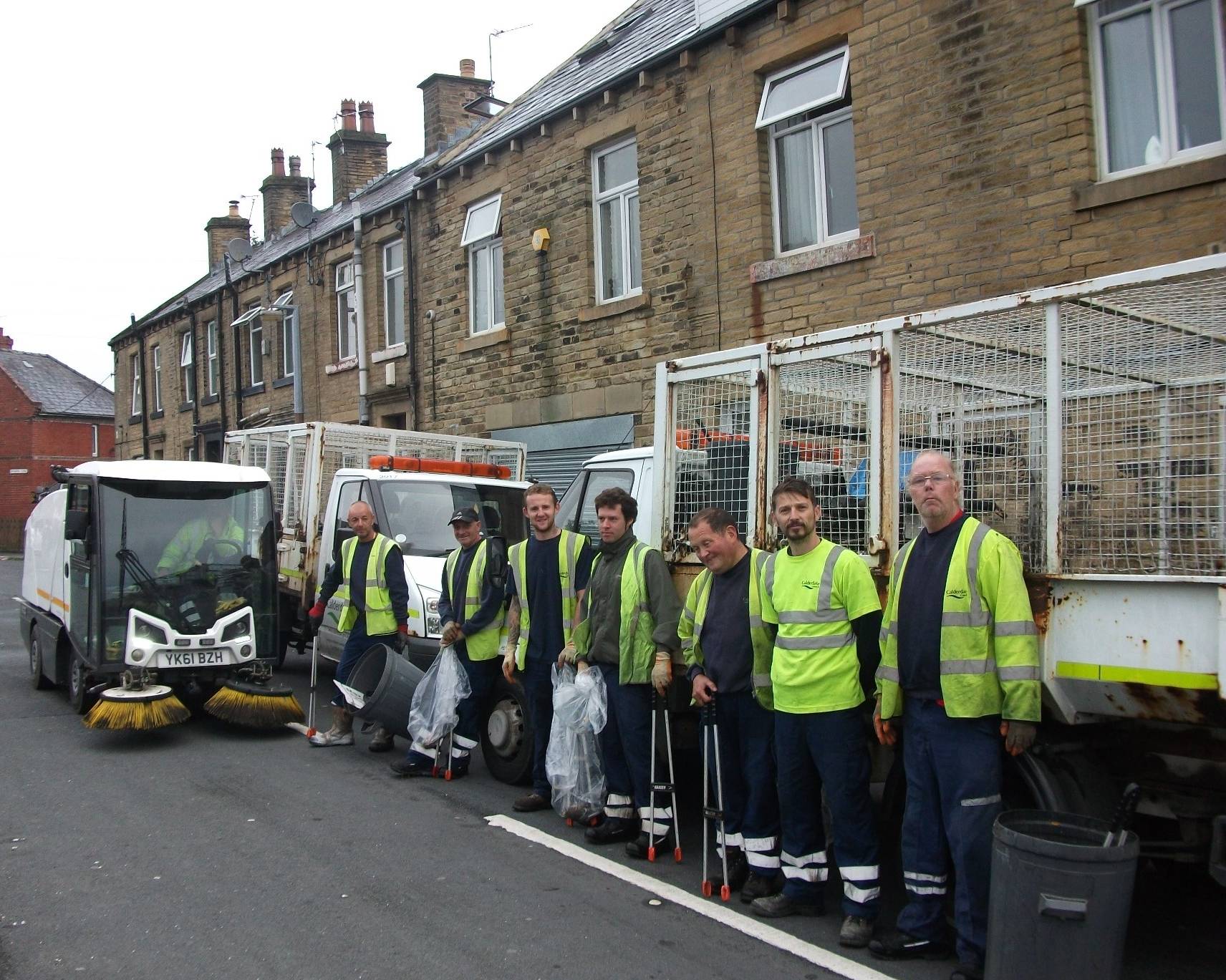 Creating cleaner streets and green spaces was the focus of a recent day of action to tackle litter and fly-tipping in Lee Mount, Halifax.
Last week Calderdale Council went on a mission to clean up residential areas after local people raised concerns about large amounts of litter and household waste being left on the streets in Lee Mount.
There was a complete cleaning blitz, with a seven-strong Council team, two vans and a road sweeper taking to the streets.
Nearby Shroggs Park also benefited from the clean-up action. Recently the park has seen an increase in litter, fly-tipping such as mattresses being dumped, dog fouling and overgrown hedges.
By the end of the day, the hardworking team had removed over half a tonne of litter and waste from the streets and park, and all of the areas are now back to looking neat and tidy.
Cllr Susan Press, Calderdale Council's Cabinet Member for Neighbourhoods and Communities, said:
"We know how much local people value clean, tidy streets and open spaces. Council teams continue to work hard with communities to tackle litter and fly-tipping across Calderdale.

"Next month we are planning further action to build on the successful clean up day in Lee Mount – more details will become available soon – and will be working with the Friends of Shroggs Park to carry out more work in the park such as repairing fences, painting over graffiti and removing weeds from the pond.

"The aim of our clean up work is not only to keep Calderdale looking great, it's also to send out a clear reminder to local people to dispose of their waste carefully and report any cases of fly-tipping."
You can report litter and fly-tipping at www.calderdale.gov.uk