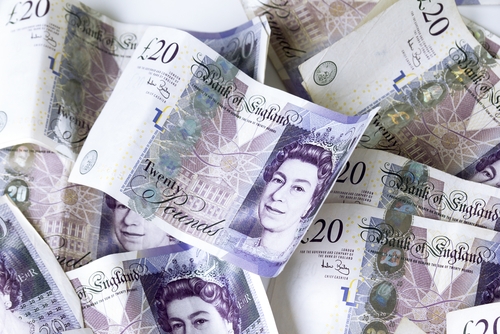 Flood-affected residents and businesses across Calderdale are being reminded that time is running out to apply for grants to repair and protect their properties, as the application deadlines are fast approaching.
Calderdale was the worst hit area by the unprecedented floods last Boxing Day, with over 2000 residents and more than 1000 businesses flooded. Calderdale Council continues to do everything it can to support local people.
This includes providing a £500 hardship grant, which residents can apply for to repair their flood-hit homes until the deadline of Saturday 31 December 2016. This is a one-off payment available to homes where water entered the property and caused damage – this includes damage to cellars and garages that are included in the fabric of the building. For more information about the grant and how to apply, please visit www.calderdale.gov.uk/flooding  
The equivalent grant for businesses that were flooded in December 2015 – the business flood recovery grant of up to £2,500 per property – can be applied for until Saturday 31 December 2016. To find out more go to www.calderdale.gov.uk/flooding
Residents and businesses are also being urged to apply as soon as possible for a repair and renew grant of up to £5000 to make their buildings more resilient against future flooding. A range of work can be carried out to reduce flood risk and help make properties easier and quicker to dry out and repair if they flood. Applicants are asked to submit their full application, survey and quote for works by the end of March 2017.
Cllr Tim Swift, Calderdale Council's Leader, said:
"The Council is firmly committed to doing all it can to help residents and businesses throughout the whole borough. We have already paid out nearly £3 million in grants and Council Tax discounts to residents affected by flooding, and over £4 million in grants and Business Rates discounts to flood-affected businesses.

"So far we have received over 1,120 applications and expressions of interest for the repair and renew grant from residents, and nearly 40% of eligible businesses have applied. However, we're keen to make sure everyone gets the support they're entitled to, and urge anyone who hasn't already applied to get in touch quickly. Don't miss out – this money could be vital to help protect your home or business and get back to normal as soon as possible in the event of any future flooding. It's easy to apply and the Council will support you through the process."
Around 90% of residents are back in their homes and nearly 90% of businesses are back to being fully operational. One example of a business that was severely affected by the floods, benefited from grants from Calderdale Council and is now back on its feet, is Artisan Fireplaces Design Ltd in Brighouse.
Artisan Fireplaces' story
Sue Malthouse, the Managing Director of Artisan Fireplaces, said the Boxing Day floods totally devastated the entire warehouse, salesroom and reception area. All stock, flooring, fixtures and walls were ruined.
Sue says:
"We lost a lot of business. We stayed open as much as we could, but because everything had been wiped out and we needed so much repair work, trading was at a significantly reduced level. Our lift was also destroyed, so some customers couldn't get to our salesroom, which had a further impact on sales.

"Thanks to the marvellous team effort of all of our staff and support from Calderdale Council, the business was fully back on its feet by late August.

"A huge part of our recovery and future flood resilience is due to the advice the Council gave us and the £10,000 we received through its grants schemes. We used the money toget a water pump to remove floodwater and repaired the lift, which was vital to get customers back into the showroom to see our products. The Council also gave us a Business Rates discount – a massive help in a time of low trade.

"I urge any flood-affected business to apply for the grants – it's easy to do, the Council guides you through the process and the money can make a huge difference to your business."
To find out more about the support available, please visit www.calderdale.gov.uk/flooding