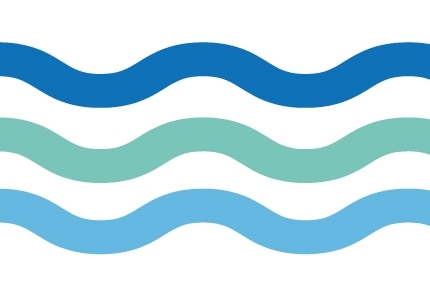 New flood groups are now set up in Elland, Copley, Luddendenfoot and Sowerby Bridge.
Flood groups are groups of local people who volunteer to help their local communities with issues regarding flooding.
Groups are already established in Hebden Bridge, Mytholmroyd and Todmorden, and have been an important community resource in identifying and helping to address areas of concern relating to flooding, linking with Calderdale Council, the Environment Agency and other partner organisations.
The new groups, located predominantly in the Lower Valley of Calderdale, have grown organically since for major flooding in the borough on Boxing Day last year. Volunteers have taken on roles in their local communities, and are now official flood groups, helping them to access support from the Council and link to the Environment Agency.
The groups will continue to take an active role in their communities, meeting regularly and attending workshops and training to assist before, during and after any flood event.
New flood stores will also be located in the towns of the new groups, with installation planned for the new year. The stores will be run by the local flood groups with Council support and contain items such as emergency sandbags, rakes, clean up kits and torches.
The Leader of Calderdale Council, Cllr Tim Swift, said:
"We're really grateful for the work that members of the new and existing flood groups do to help raise awareness of flooding risk in their own villages and towns.

"It's great news that more official groups have now been set up, allowing these previously independent volunteers to come together and access further support from the Council and link to partner organisations.

"We'll continue to look to help set up further groups in future, and recruit flood wardens for the groups and other areas, such as Brighouse."
Sarah Fanthorpe from the new Copley flood group, said:
"Last year was horrific, but rather than dwell on all the negative aspects, many of us wanted to keep hold of the incredible spirit that emerged and the great relationships that were forged across the valley.

"This has been about so much more than flooding and has helped breathe new life into the village residents group. Our initial focus was to build a strong network of Flood Wardens; we now have 10 incredible volunteers working closely with fellow wardens and agencies up and down the valley, "developing flood plans, sharing ideas on flood  prevention and developing a strong communication network.

"However, that's not all we do, having recently worked with All Saints Church to hold a very successful fundraising event and not forgetting the annual Christmas Carol concert – we might not have a bridge, but that wasn't going to stop us!

"We might only be a little village, but the relationships we have forged are so important in helping to ensure we have a voice."
New members for all of the new and existing groups are welcome at any time. Visit www.eyeoncalderdale.com(external link)  for more information, or contact John.Beacroft-Mitchell@calderdale.gov.uk