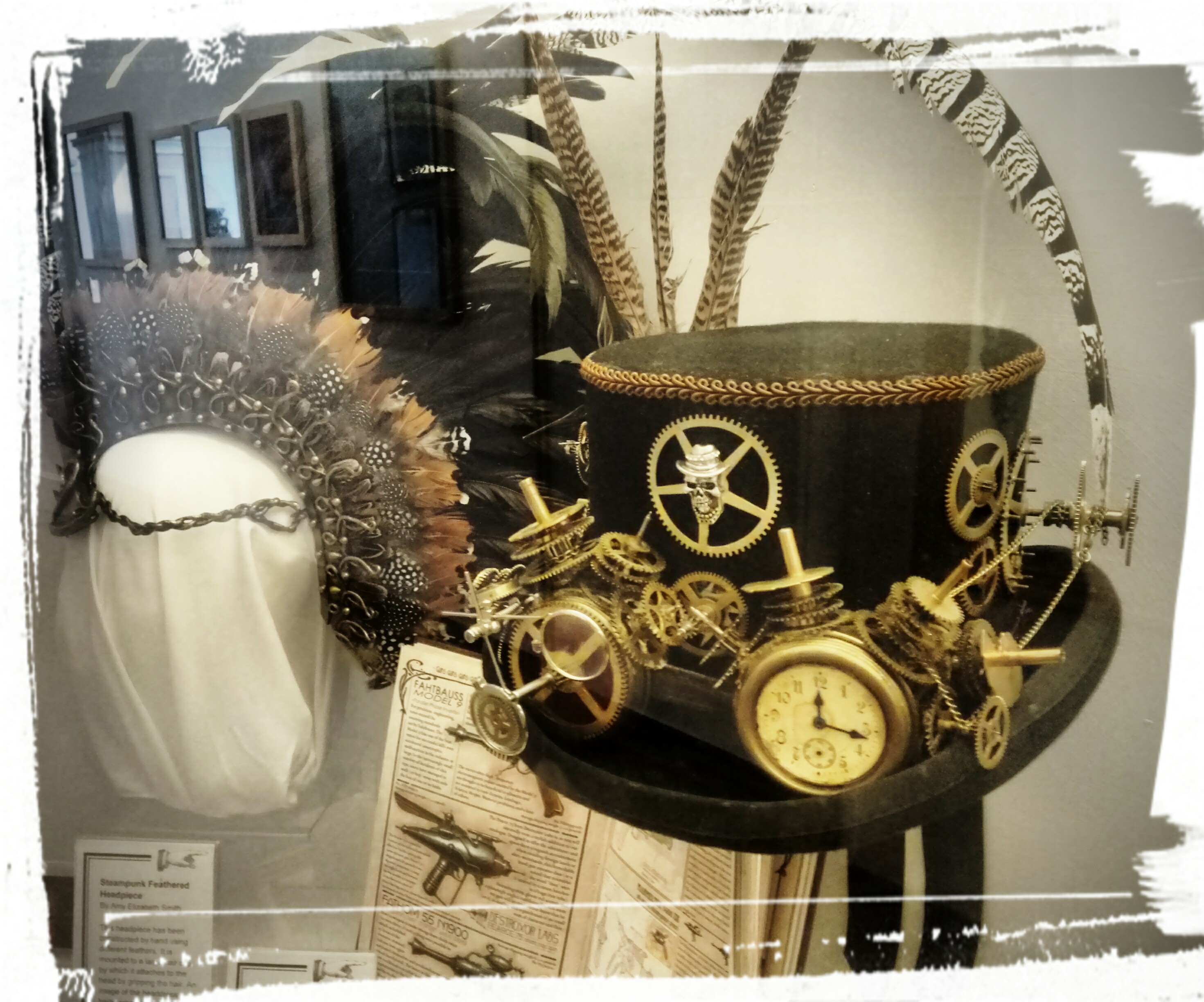 Visitors to Bankfield Museum this week were treated to a curious collection of museum artefacts and entertaining speakers, as part of the Conference of the Curious. 
The Conference was held on Monday 21 September, and included fascinating presentations from curators, historians and other museum and heritage professionals on curious subjects including taxidermy, vampire slaying kits, and weird and wonderful historical costume, amongst others. 
Don't worry if you missed out, as many of the items that featured are part of the Museum's ongoing Cabinets of Curiosity exhibition, including a selection of Steampunk themed artworks, photographs and costumes, located in the Museum's Community Gallery.  
The objects featured in the Community Gallery capture the essence of the popular sub-genre, which has attracted an ever-expanding and dedicated following in recent years. Steampunk borrows themes and styles from different cultures and periods in history to create new and alternative fantastical realities. The Industrial Revolution, time travel, military costume, the Romantic period in art and literature, and even the American Wild West are a few of its  main influences.
In addition to the Steampunk display, the Cabinets of Curiosity exhibition also offers the chance to see some of the diverse objects looked after by Calderdale Museums, and questions what is collected, how things are interpreted and what makes things curious.
Calderdale Council's Cabinet Member for Communities, Cllr Steve Sweeney, said: 
"The Cabinets of Curiosity exhibition has been a popular addition to Bankfield Museum, particularly the Steampunk section in the Community Gallery. The exhibition is only on for another week, so don't miss your chance to see this eclectic collection of museum artefacts." 
The free exhibition will run until Saturday 3 October during Museum opening hours. For more information visit www.calderdale.gov.uk/museums