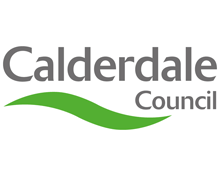 The final public consultation on Calderdale's Local Plan covering changes known as 'main modifications' will begin on Friday 12 August 2022.
Residents and businesses will have the chance to have their say about the changes during an eight-week consultation, which will close at 5pm on Friday 7 October 2022.
In March 2022, the Council received a letter from the independent Planning Inspector Ms Katie Child, outlining her interim findings on the draft Local Plan.
The Inspector was appointed by the Secretary of State for the Department for Levelling Up, Housing and Communities to consider a range of issues relating to the draft Local Plan, including housing, employment, transport, town centres and retailing and climate change.
The main modifications were recommended by the Planning Inspector to make sure that Calderdale's Local Plan is sound and legally compliant.
The Local Plan identifies development areas for economic growth and sites for new homes in Calderdale over the next 15 years. Once approved it will be reviewed in years five and 10.
Cllr Jane Scullion, Calderdale Council's Cabinet Member for Regeneration and Strategy, said:
"We're reaching the last stages in the development of our Local Plan with this final public consultation following the correspondence we've had with the Planning Inspector.

"I'd like to thank everyone who has taken part in this process so far and who has helped us to make sure that our Local Plan is right for Calderdale and I'd encourage everyone to check these changes and let us know what they think. 

"It's one of the most important plans for the Council, providing us with opportunities for growth and to support much needed housing, whilst at the same time allowing us to protect our beautiful and distinctive landscapes which are what make Calderdale so special."
To take part in the consultation, all comments on the main modifications must be made in writing to the Council by 5pm on Friday 7 October 2022. These can be submitted via the online Consultation Portal at:www.calderdale.gov.uk/localplan.
Alternatively, Representation Forms are available on request from libraries and Customer First offices.
The Calderdale Local Plan and relevant supporting documents are available for Inspection online at www.calderdale.gov.uk/localplan and at all Calderdale libraries during their normal opening hours.
The Planning Inspector will need to consider responses received during the public consultation and should then be in a position to issue her final report. The Council can then proceed to adopt the Calderdale Local Plan.
The draft Local Plan supports the 'Vision2024 for Calderdale' themes of distinctiveness, resilience and enterprise.
The year 2024 marks Calderdale's 50th birthday. Where do we want to be by 2024? Get involved with the debate on Twitter with #VisionCdale2024 and find out more at www.calderdale.gov.uk/vision