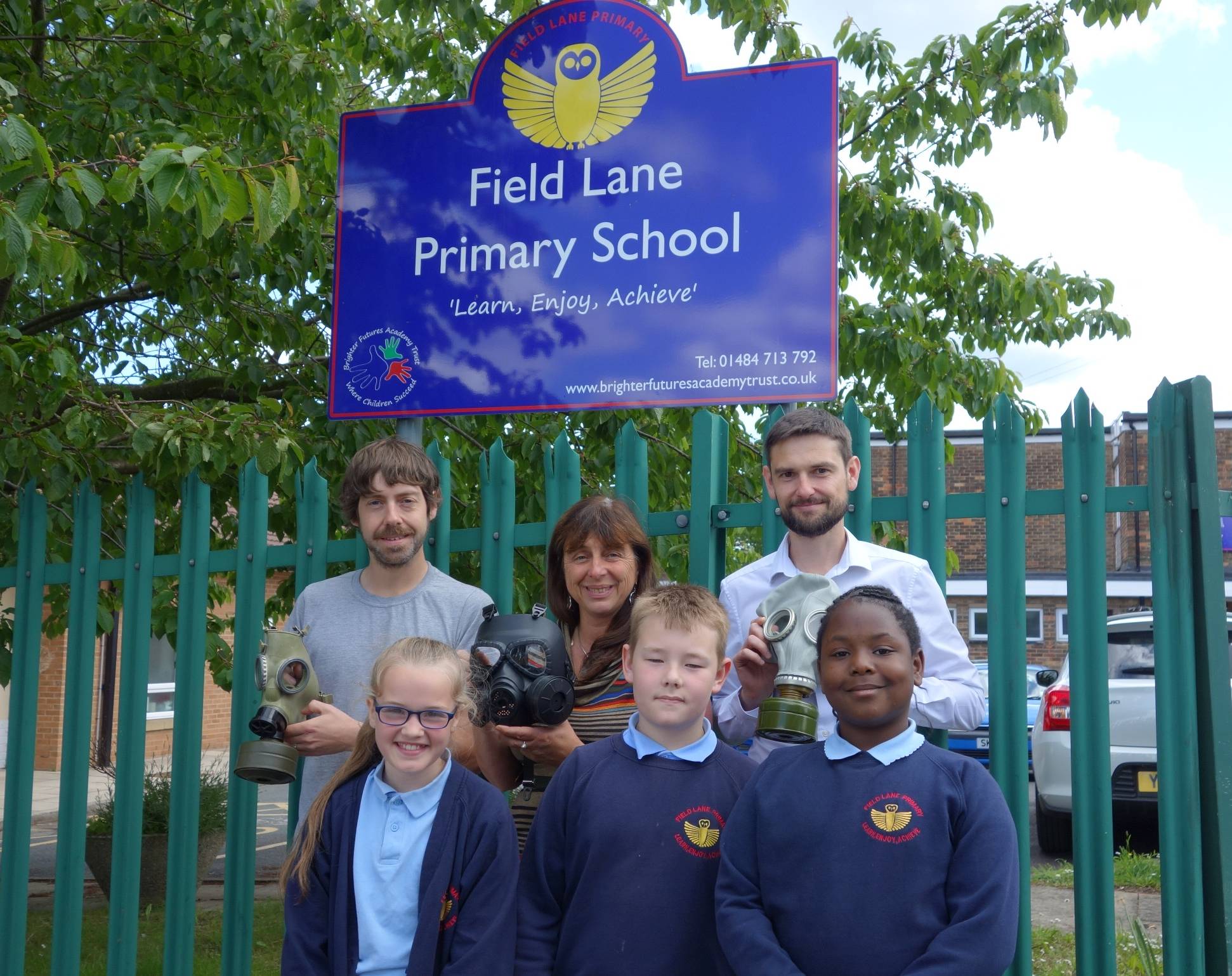 Air pollution is harming our health every day, but there are simple things we can all do to tackle the problem.
That's the message Calderdale Council is promoting on Clean Air Day (Thursday 20 June) and beyond.
It is thought that air pollution causes up to 36,000 deaths in the UK each year. At the start of 2019, Calderdale Council declared a climate emergency. It is stepping up its action to improve air quality, cut carbon and protect our distinctive environment, through its Environmental Policy Statement and Air Quality Action Plan.
On Clean Air Day, the Council is asking staff, residents and organisations to make cleaner, greener travel choices, and to post their experience on social media using the hashtag #LetsClearTheAir.
The same day, the Council will launch its new, hard-hitting 'Let's Clear the Air' campaign (featuring gas masks in images) to raise awareness of the dangers of air pollution, to promote the work it's doing to address the issue, to help people to be healthier and ensure our streets are pleasant places to live, work, play and visit. It will ask local people to take action of their own by making changes to their daily lives – for example, by making more sustainable travel choices. The campaign's initial focus will be to combat vehicle idling (where a vehicle's engine is left running whilst stationary).
To promote Clean Air Day, the Council and Field Lane Primary School in Rastrick are encouraging parents to avoid driving their children to school from Monday 17 to Friday 21 June, and to walk, cycle or use scooters instead. The road outside the school gates will be closed for cars at drop-off and pick-up times (between 8.15am and 9am and from 2.30pm to 3.15pm).
The aim is to reduce idling and pollution, which spike during drop-off and pick-up times, and to improve young people's physical activity levels, health and wellbeing as part of the Active Calderdale movement.
Parents and residents living nearby are being contacted directly, and community safety wardens, school staff and signs will be on site providing information.
Pupils at Field Lane School will also be taking part in learning activities themed around Clean Air Day and air quality.
Free bikes are available to borrow all year round from the Active Calderdale Bike Library by emailing bikeability@calderdale.gov.uk
Cllr Scott Patient, Calderdale Council's Cabinet Member for Climate Change and Environment, said:
"We want a greener, healthier future for everyone in Calderdale, so improving air quality and the environment is a priority. The Council has made good progress in recent years, including cutting our CO2 emissions by 35% and the whole borough's by 26%; reducing our business-related car use by 500,000 miles a year since 2010, and improving cycling and walking facilities. But more must be done. Everyone can do their bit, and that's what we'll be encouraging through Clean Air Day and our longer-term Let's Clear the Air campaign."
Cllr Adam Wilkinson, Cabinet Member for Children and Young People's Services, added:
"By working with schools and young people, we can encourage lifelong learning about protecting the environment, and help people develop good habits from an early age. What's more, children are especially vulnerable to dirty air because their organs and immune systems are still developing. We want to inspire cleaner and healthier ways of getting to and from school, right across Calderdale."
Pupils from Field Lane Primary School's Eco Club said:
"We feel clean air is really important to protect the natural environment so that trees can continue to grow and thrive, habitats are protected and so that we can also breathe clean air and be healthy. Walking to school also gives us exercise and can help with relaxation and wellbeing too. We are really excited about the clean air project and hope that people will support it."
Improving air quality, protecting Calderdale's distinctive environment and making it more resilient is fundamental to the Vision2024 ambition for the place we want to be in the future. www.calderdale.gov.uk/vision
For information on air quality in Calderdale, follow @Calderdale and #LetsClearTheAir on Twitter. A special web page with more information and a social media gallery is due to launch soon. To see how you can be more physically active, search for #ActiveCdale and head to https://active.calderdale.gov.uk