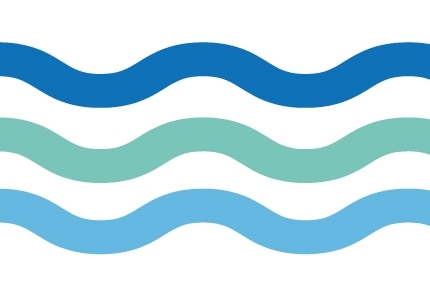 "The Calder Valley is a place shaped by water…water that fills the reservoirs that once made steam for the mills, work for the people and fabric for the world."
Local people from the Calder Valley with personal stories from the devastating floods in December 2015 are being encouraged to tell their tales to the creative team behind an imaginative new, valley-wide arts programme. 'Landlines and Watermarks' is a creative odyssey that tells the story of a valley and a people shaped by water. It will take place throughout the summer and culminate in a weekend of music, performance and celebration in late September. 
'Landlines and Watermarks' has been commissioned by Calderdale Council and the Community Foundation for Calderdale from leading Yorkshire-based company 509 Arts and is supported by Arts Council England. 509 Arts' Director Alan Dix (My Last Car, Bike Story) leads the creative team which includes award-winning playwright Mike Kenny (Railway Children, Blood and Chocolate), composer Richard Taylor, former composer-in-residence at West Yorkshire Playhouse and twice UK Theatre Award winner, and choir director Em Whitfield Brooks who will lead rehearsals with local people throughout the valley. 
Personal stories, anecdotes and recollections from local people based in the flood-hit towns of Brighouse, Elland, Hebden Bridge, Mytholmroyd, Sowerby Bridge and Todmorden will flow through the 'Landlines and Watermarks' programme which includes three main elements: a community folk opera (Calderland), six new creative commissions (Waterworks) and a mass gathering (The People's Fair) at The Piece Hall in Halifax which will reopen this summer.
Calderdale is known for its musical talent and the production is looking for over 100 local people to take part as singers in the choir, musicians in the band, backstage crew, costume makers or community volunteers.  Anyone with an interest in getting involved can find out more at one of three drop-in workshops taking place as follows:
Tuesday 23 May – Hebden Bridge Town Hall
Thursday 8 June – St Martin's Methodist Church, Brighouse
Tuesday 14 June – St Paul's Methodist Church Hall, Sowerby Bridge
Other workshops will be taking place and more details will be available at: www.landlinesandwatermarks.org(external link)
The Leader of Calderdale Council, Cllr Tim Swift, said:
"The flooding in Calderdale was devastating for our towns, but it also brought our communities together in a show of resilience. Now, almost 18 months on, we want to proudly demonstrate how our towns have recovered, and show people across the country that Calderdale is well and truly open for business.

 

"As part of the Flood Fund, the Council made a commitment to commission a series of cultural events throughout Calderdale in response to the flooding.  These events will be a celebration of the entire Calder Valley, the place and the people and leave a lasting legacy. The diverse events as part of Landlines and Watermarks will help to support our local communities and businesses and show how strong and vibrant our towns are."
The CEO of the Community Foundation for Calderdale, Steve Duncan, said:
"Landlines and Watermarks is part of a series of events and initiatives the Community Foundation are proud to be part of and to fund, helping to create a positive legacy for Calderdale residents, charities and businesses affected by the 2015 Boxing Day flood. Thanks to the incredible generosity of so many people, both locally and further afield, we continue to support those directly affected by the flood helping to improve resilience from future flooding and we have been able to fund this fabulous arts project. 

"I am confident Landlines and Watermarks will be very special! It's an opportunity for many local people and groups to celebrate all that's great about Calderdale but it's also important to stress that the Community Foundation is providing ongoing support for other important projects such as environmental schemes, support for those with flood related mental health issues and two ground-breaking initiatives – Watermark and Floodsave, launched to provide a more secure and positive future for Calderdale residents and businesses." 
Director Alan Dix said:
"The Calder Valley is a very special place with a unique character. The floods demonstrated how resourceful and extraordinary its communities are and 'Landlines and Watermarks' will celebrate this through an exploration of landscape, community, history and the future. There is something for everyone in 'Landlines and Watermarks' and to make it work we want as many people to become involved – performers, singers, musicians, community groups – all are welcome to join in".
A new short film, inspired by the powerful role of water in shaping the Calder Valley and narrated by Barrie Rutter, has been made by 509Arts: https://vimeo.com/210167086(external link)