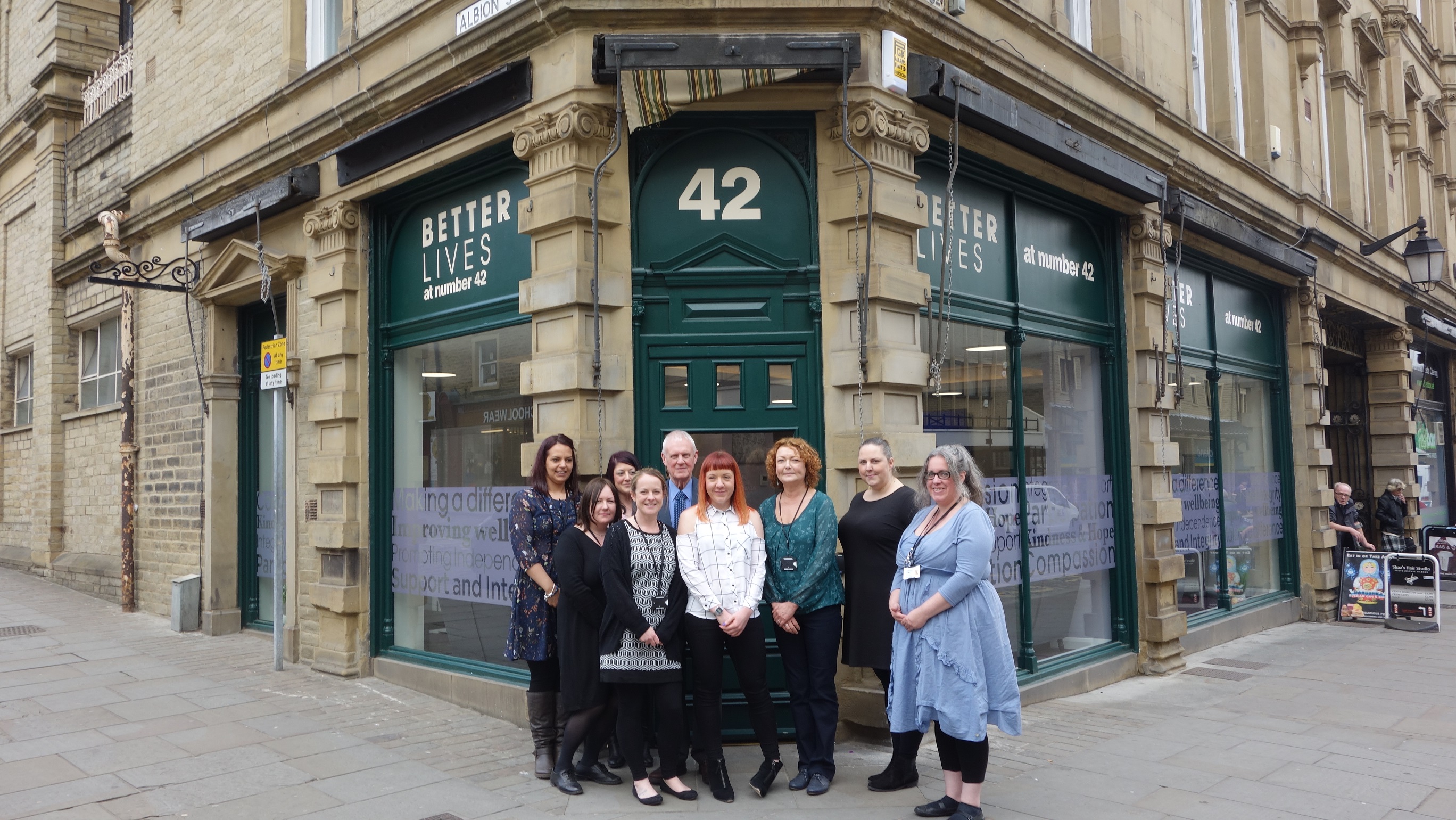 A new way of providing adult social care is launching in Calderdale to boost the health and wellbeing of local residents.
Calderdale Council is piloting the new service, known as 'Better Lives at No. 42', at 42 Market Street, Halifax.
The shop, which will be run by social workers, will open its doors to the public on Wednesday 3 May 2017.  It will be a place where people can go for information and advice on the services available in Calderdale and will also be an opportunity to meet other people.
The new service aims to provide support in the community at an earlier stage, to prevent or delay health issues in the future. This means people can stay independent for longer and avoid stays in hospital or care homes.
Cllr Bob Metcalfe, Calderdale Council's Cabinet Member for Adults, Health and Social Care said:
We want local people to get the right care at the right time and I'm really excited by this new approach to social care in Calderdale.

Better Lives at No. 42 will provide a more informal, warm and welcoming place for us to support people, rather than the more traditional ways that our services have been delivered in the past. It's about helping people to stay healthy and in control of their lives for as long as possible.
After researching a similar scheme in Shropshire, the Council piloted a smaller version of the proposed new practice in Calderdale last year.
In the first six months the team accepted over 1,300 referrals and 96% of these were resolved without needing long-term involvement from social services. Many people were reconnected to support from family and friends and the local community instead.
The Council is being supported in this initiative by the National Development Team for Inclusion, a not-for-profit social change organisation which works with local authorities and community organisations around the country to facilitate the development of community-led social work.