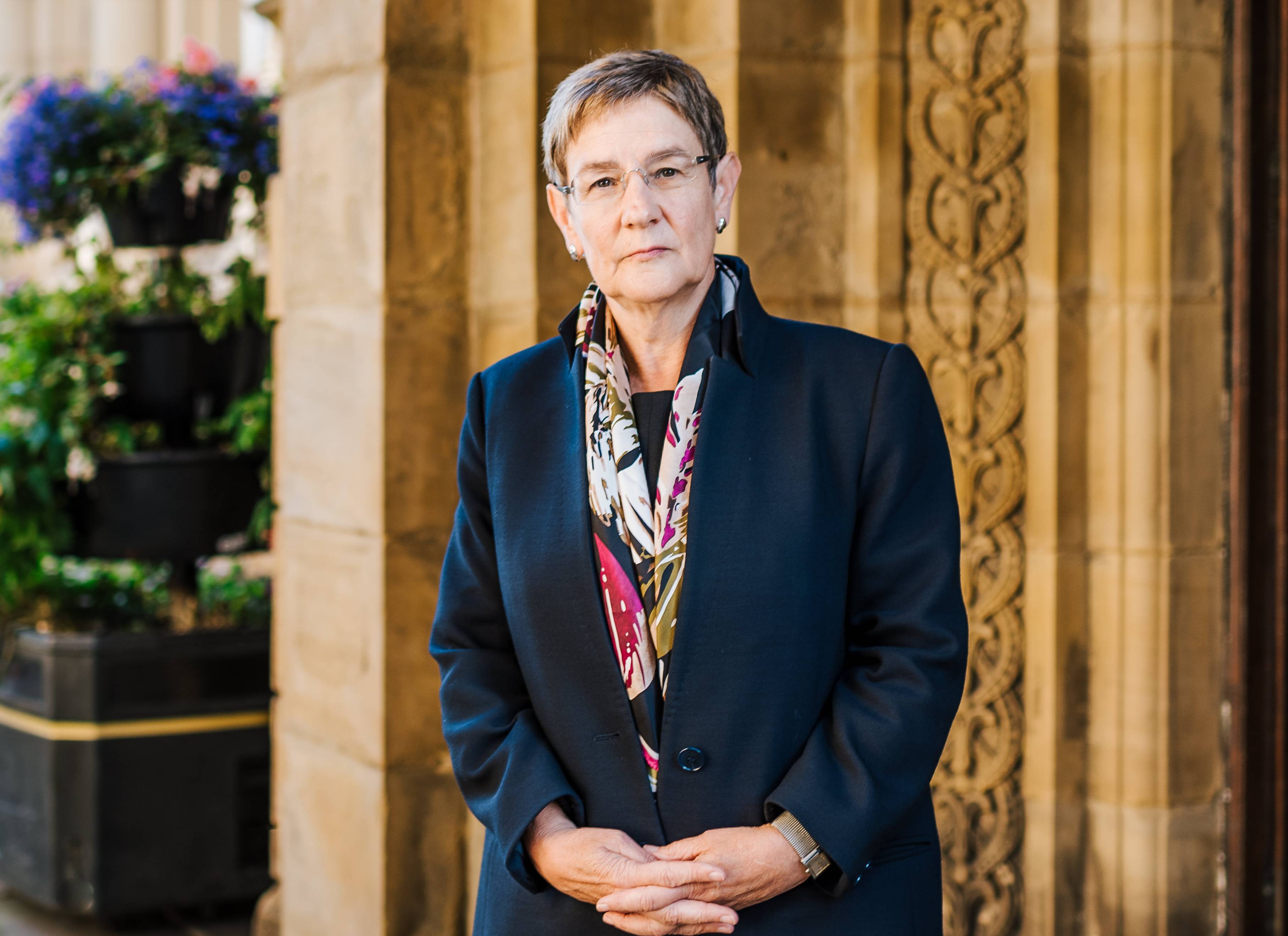 The Government has announced today (Friday 25 September) that local COVID-19 restrictions remain throughout Calderdale.
In response to this announcement(external link), the Deputy Leader of Calderdale Council, Cllr Jane Scullion, said:
"We have every sympathy with those who are upset and frustrated with the ongoing restrictions. We know that today's announcement will feel like a setback for everyone who has worked so hard to keep themselves and others safe.

"It's important to keep focusing on what we can all do to protect ourselves, the people we love and our communities – to keep doing what we've done throughout the pandemic. We know what to do and we can do it – it has worked before. So let's keep washing our hands, social distancing, wearing face coverings, limiting time with other people, and getting tested and isolating if we have symptoms. The more that we do the right thing, the more we can stop infection rates rising.

"We are at a critical point in controlling the virus. The local and national measures, in addition to the public health advice, are crucial to stop the virus from spreading further. Infection rates are still increasing across the country, and our local COVID-19 cases are at their highest since we started to get complete testing data in May. The number of people testing positive in Calderdale is higher than the national average at the latest count.

"We understand this will be worrying for many people, but we must stay positive. In Calderdale we are known for our resilience and kindness – we must embrace these qualities now more than ever. Together we can keep Calderdale safe.

"Any one of us could get the virus, but the impact can vary considerably. Some people are at higher risk from the virus than others. We urge people who were previously shielding to continue to take extra care, and for everyone to be mindful that they could pass the virus on to someone who could get seriously ill.

"We want to reassure people that we are doing everything we can to tackle COVID-19. Our local contact tracing continues to work well to help us learn more about Calderdale cases and take targeted action; we are helping hundreds of local businesses to stay COVID-secure; and we're supporting our communities through this tough time. We're also working at a regional level with other West Yorkshire councils to take a unified, consistent approach to help beat the virus."
The local restrictions which continue to apply to the whole of Calderdale are as follows:
Must not have visitors from or visit other households in your home or garden (other than those in your support bubble)
Strongly advised not to socialise with people you do not live with in indoor and outdoor public spaces
Must not visit friends or family in care homes, other than in exceptional circumstances.
Informal carers can provide care for children and vulnerable adults in Calderdale and other parts of the country with restrictions on interhousehold mixing. Children under 14 can be cared for by people outside of their immediate household as part of a care bubble.
On Tuesday 22 September, the Government announced further national measures to address rising cases of COVID-19 in England. Find out more about the new national restrictions at www.gov.uk/government/news/coronavirus-covid-19-what-has-changed-22-september(external link) 
What are we doing to prevent and control COVID-19 in Calderdale?
It is clear that we will continue to live with COVID-19 for the foreseeable future. In line with Calderdale's Outbreak Prevention and Control Plan, the Council, local partner organisations and communities are working together to protect people from the virus and to prevent and manage outbreaks. This includes:
Engaging with and supporting communities, particularly in areas of high infection rates, and helping local businesses to be COVID-secure
Increasing and improving access to testing for residents
Carrying out local contact tracing to support the national Test and Trace service
Providing support to people to enable them to self-isolate
Enforcing COVID-19 restrictions.
We can all play our part to beat the virus by:
Washing our hands regularly
Staying two metres apart
Wearing a face covering when we are indoors where we might come into contact with others, such as public transport, taxis, shops, museums and places of worship
Not visiting, or having visitors from, other households
Staying away from crowds and avoiding close contact with others, such as handshakes and hugs
Keeping up with guidance
Isolating for 10 days and getting a test if we have symptoms of COVID-19
Following the advice of the Test and Trace service if we have come into contact with someone with the virus.
For up-to-date and reliable information about COVID-19, use trusted sources such as:
www.gov.uk/coronavirus(external link)
www.nhs.uk/coronavirus(external link)