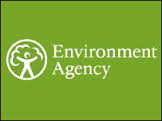 A new flood action plan to better protect Calderdale communities for generations to come will be announced today (Friday 28 October). 
The Calderdale Flood Action Plan sets out short term actions that will see over 1,600 homes and businesses in the area better protected, as well as longer term strategies that will  see local organisations and communities working in partnership to develop better ways of managing rivers and the land.  
The Government has already invested £55 million in Calderdale for flood defences – £35 million of which is new funding agreed since the December 2015 floods.  
Floods Minister Thérèse Coffey said: 
"The flooding in Calderdale was absolutely devastating for local communities. This plan, backed by £50 million of government funding, will see the region's flood defences noticeably bolstered.  

"Once the actions in the plan are completed, more than 1,600 homes and businesses will be better protected from flooding. 

"Calderdale is a great example to communities across England of how the best plans are laid when all those involved come together to find a way forward that works for everyone." 
Environment Agency Flood Risk Manager Adrian Gill said: 
"This action plan represents a step change in the way we manage flood risk in Calderdale. It sees local communities at the heart of the process, working with organisations to reduce flood risk from all sources. 

"The plan is a living document and will require the ongoing support of communities, businesses and partners to drive action which will reduce flood risk and enhance communities across Calderdale." 
We are working to make sure we spend money where it can most help the communities of Calderdale prepare for and protect against the effects of flooding. 
Cllr Tim Swift, Leader of Calderdale Council and Chair of Calderdale's Flood Partnership Board, said: 
"The new flood action plan is a major milestone in the work of the Council and our partner organisations to try to reduce the impact of any future flooding on Calderdale.  

"We have been listening very carefully to local people to understand their experience of flooding. This plan puts into practice the things that we have learned, and takes into account the findings of our Flood Commission. We will regularly review our ongoing work to ensure that the solutions are as effective as possible for our communities."
This plan shows how we are investing in Calderdale: 
·        £15 million for Hebden Bridge flood alleviation scheme to improve the protection to up to 500 homes and businesses.
·        £15 million for the Mytholmroyd flood alleviation scheme to improve the protection to nearly 400 homes and businesses.
·        £9 million to repair flood defences and remove debris.
·        £6 million for the first phase of the Upper Calder flood risk reduction schemes to improve protection to 500 homes and businesses in Todmorden, Eastwood, Callis Bridge, Hebden Bridge, Midgley and Elland.
·        £2.2 million to reduce the risk of flooding in Brighouse.
·        £16.9 million for the second phase of the Upper Calder flood risk reduction schemes investigating, and where feasible, improving the protection to homes and businesses in Walsden, Todmorden, Hebden Bridge, Mytholmroyd, Midgley, Luddenden Foot, Sowerby Bridge, Halifax, Elland and Brighouse.
·        £25 million awarded to Calderdale Metropolitan Borough Council by the Department for Transport to undertake repairs to damaged roads and bridges.
·        Over £1.6 million to help Calderdale's households and businesses recover from the December 2015 floods.
In addition:
·           £3 million from Calderdale Metropolitan Borough Council for flood risk and resilience projects. 
·           Calderdale Community Foundation has raised £3.16 million for flood relief. 
·           Yorkshire Water has committed £36.3 million to repair, reinstate and protect water treatment assets in Calderdale.  
The plan strikes a balance between our investments in flood defences and other government investments in the environment, farming and water quality.  
This plan feeds into the Government's new 25 year environment plan which will have a powerful and permanent impact – making Britain a safer, cleaner and greener place to live and work. 
Since last December, the Environment Agency, working closely with local communities, government departments and partners, has taken action to ensure that those affected, as well as the wider public, are better protected against future flood events.  
The Environment Agency has spent £9 million to repair defences in Calderdale to ensure that communities affected by flooding last winter now have the same level of flood protection they had before winter 2015/16. 
To view the plan, search for 'Calderdale Flood Action Plan' on the internet.