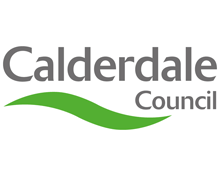 Motorists in Calderdale are being urged to keep a look out for pedestrians, cyclists, motorcyclists and other vehicles whilst driving.
Working with the West Yorkshire Safer Roads partnership a regional campaign launched on Monday 2 June 2014, with a Top Gear style commuter challenge between Bradford and Leeds during Monday morning's rush hour. The campaign encourages all road users to share the roads and asks people to look out for each other whilst using them. The campaign has appeared on Calderdale buses over the past few weeks and has also been rolled out across West Yorkshire for maximum exposure.
The campaign tackles the main reason why accidents take place. Figures show that 50% of road traffic accidents in West Yorkshire are caused by failure to look. There are five posters, one for each of the road users – pedestrian, cyclists, motorcyclists, drivers and one that features all together. Along with the visual campaign, the revamped www.someones-son.co.uk (external link)website offers a host of information and materials for all road users to help keep us safe on the roads.
Sue Snoddy, Chair of the West Yorkshire Safer Roads group, said:
"The artwork has deliberately been designed to be a simple message appealing to all road users, moving away from the blame culture of previous campaigns which can create an 'us and them' culture between road users. The aim is to encourage users who share our roads to share the responsibility."
Calderdale Council's Cabinet Member for Economy and Environment, Cllr Barry Collins said:
"We've made real strides in reducing road casualties in Calderdale in recent years. Indeed the overall casualty figures for 2013 were the lowest on record. However we can continue to do more. The Look Out campaign delivers a simple message and if we all followed it and shared the roads reasonably together, our accident statistics would continue to decrease."
For more information about the campaign, visit www.someones-son.co.uk(external link). For general information advice on using our roads safely in Calderdale, visit our road safety web page or call 01422 392803.