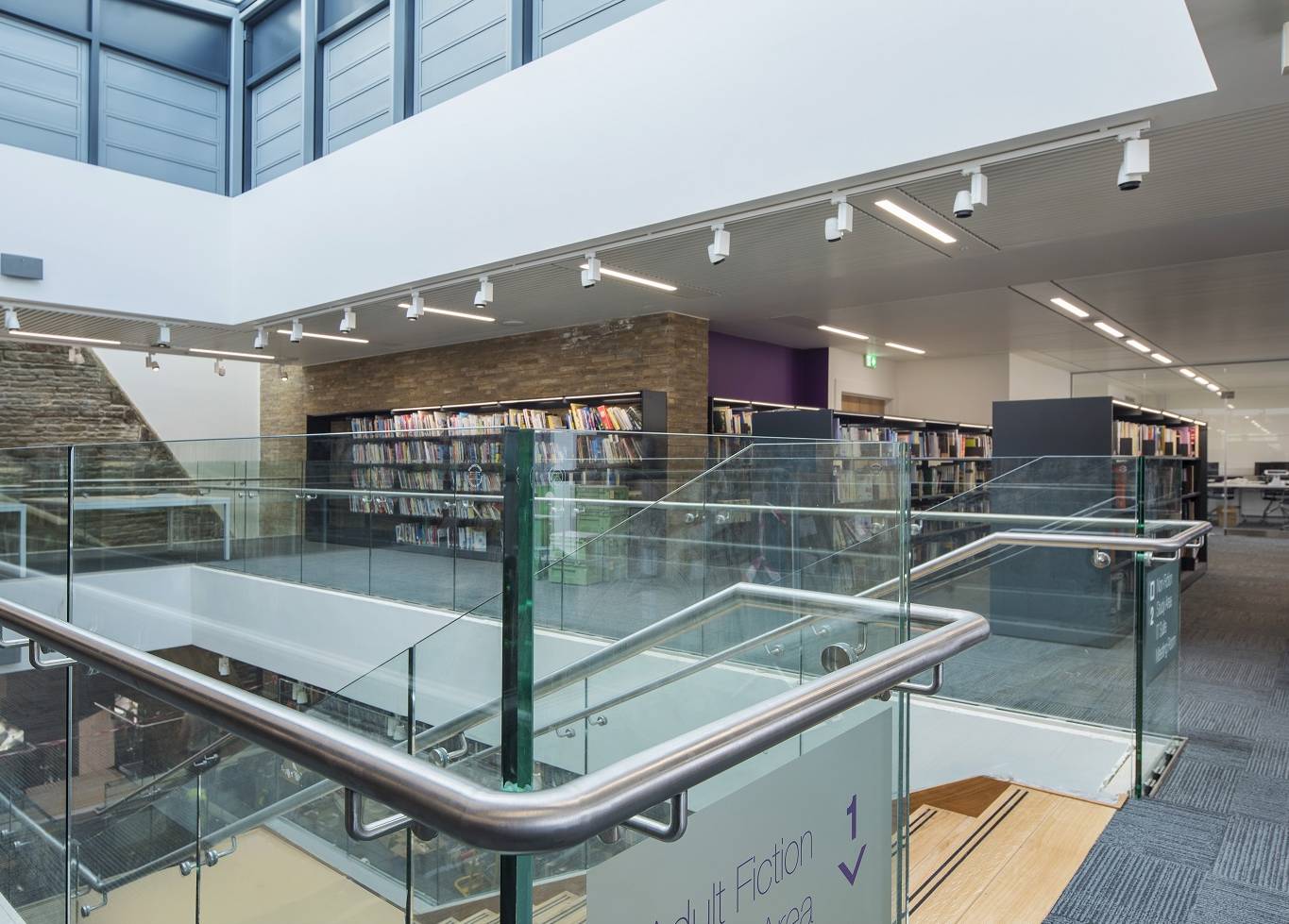 Calderdale Council is looking at how it can continue to provide a modern, relevant and financially sustainable library service for local residents.
At the meeting of Calderdale Council's Cabinet on Monday 6 November, members will look at a process for reviewing the community library network, ensuring it provides a high quality service and meets the needs of residents across the borough.
The most recent full review of Calderdale's Library and Information Service took place in 2012. With the opening of the new Central Library and Archives in Halifax and the improvements at a number of libraries across the borough, it's now an appropriate time to look at the service as a whole and ensure it remains relevant and thrives in the 21st century.
Calderdale Council's Cabinet Member for Neighbourhoods and Communities, Cllr Susan Press, said:
"We know how important libraries are to local people and we want to ensure they are relevant to today's society and we make the best use of their resources. 

"With increasing budget saving demands on the library service we need to look at ways that our libraries can continue to play a significant role in local communities, meeting the needs of local people and providing a cost effective service.

"This is about having a look at what's best for each community in order to maintain a viable and sustainable service throughout the borough."
The Library and Information Services Strategy agreed by Cabinet in 2016, recognises how important libraries are to Calderdale residents. It places the new Central Library and Archives as the flagship library for the borough, with six 'hub' libraries in the main towns and the 15 community libraries situated in neighbourhoods.
As part of the review of the service, the community libraries would be assessed, to ensure they provide the best possible service to all Calderdale residents and deliver the objectives set out in the Strategy. 
The review would also look at how they can deliver cost effective provision in line with budget saving requirements for the library service.
If agreed by Cabinet, the review strategy would then be developed with consultation with local communities, ward councillors and library staff about current and future provision. This consultation process would take place over six months from December this year.
The item will be discussed at the meeting of Calderdale Council's Cabinet on Monday 6 November at Halifax Town Hall at 6pm.