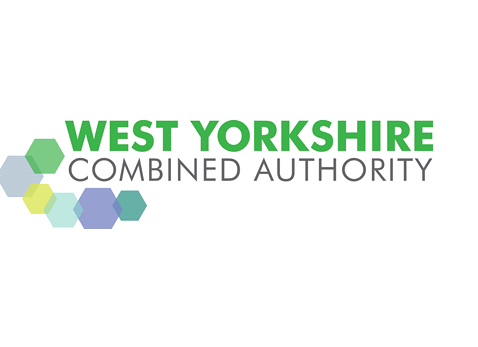 Sales of MCard smart tickets and passes in West Yorkshire's Payzone stores have now topped £10m.
The purchase of a monthly 16-25 pass in Hebden Bridge in Calderdale on the morning of Sunday 3 September took sales through the £10m mark confirming MCard's status as one of the largest travel smartcard schemes outside London.
MCard is now making using West Yorkshire's buses and trains simpler and more affordable for more than 100,000 MCard holders. Over 1.1 million smartcard transactions take place each week on West Yorkshire's buses and trains.
Launched in 2014, MCard offers a range of travel smartcards for people using bus and train services across West Yorkshire. To ensure people across the county have easy, local access to MCards and the smart tickets and passes available, they are available from 700 Payzone stores distributed in communities throughout West Yorkshire as well as at Bus Station Travel centres and increasingly online.
Payzone stores are open from early morning until late at night, seven days a week and people can find their nearest store by visiting www.payzone.co.uk/Where(external link)
Cllr Keith Wakefield, West Yorkshire Combined Authority Transport Committee Chair said:
"MCard is key to making public transport more convenient and more affordable for local people and we have worked with Payzone to establish the widespread network of outlets where people can top up their cards with the transport products they need as well as obtain new cards.
"West Yorkshire Combined Authority is at the forefront of developing smart travel. Earlier in the year, we launched a Day Saver product aimed at part time workers and occasional travellers. We have recently introduced Pay As You Go travel on MCard and we plan to expand this to place a "cap" on the cost of travel to ensure passengers will not pay more than the price of a day ticket for their day's journeys.
"We are also leading work on developing smart travel for the North with Transport for the North."
Paul May, Director of Smart Ticketing at Payzone said:
"I am delighted that the 10 Million mark has been reached.  Payzone is proud to be part of the remarkable success of the MCard scheme across West Yorkshire.
"The 10 million milestone is proof that the convenience offered by the Payzone network, both in terms of number of locations and long opening hours, is of genuine value to the travelling public in West Yorkshire.  Ease of topping up and card distribution are two vital success factors in any smart scheme.  Payzone, in partnership with our ITSO technology partner Ecebs, deliver both.  

"Everyone involved in the success of the project, including our colleagues at Yorcard, should be immensely proud.  I agree with Cllr Wakefield, it should be blue print and basis for further success in future Transport for the North initiatives.  The Combined Authority has also set the benchmark in terms of promotional support, brilliantly raising awareness and delivering success."
Richard Armitage, West Yorkshire Ticketing Company Chair, said:
 "The MCard system is really taking off and is a boon for passengers. It is happening because bus operators, rail companies and the Combined Authority have created an effective way of working together, through the West Yorkshire Ticketing Company."

More information about MCard can be found at www.m-card.co.uk/(external link)