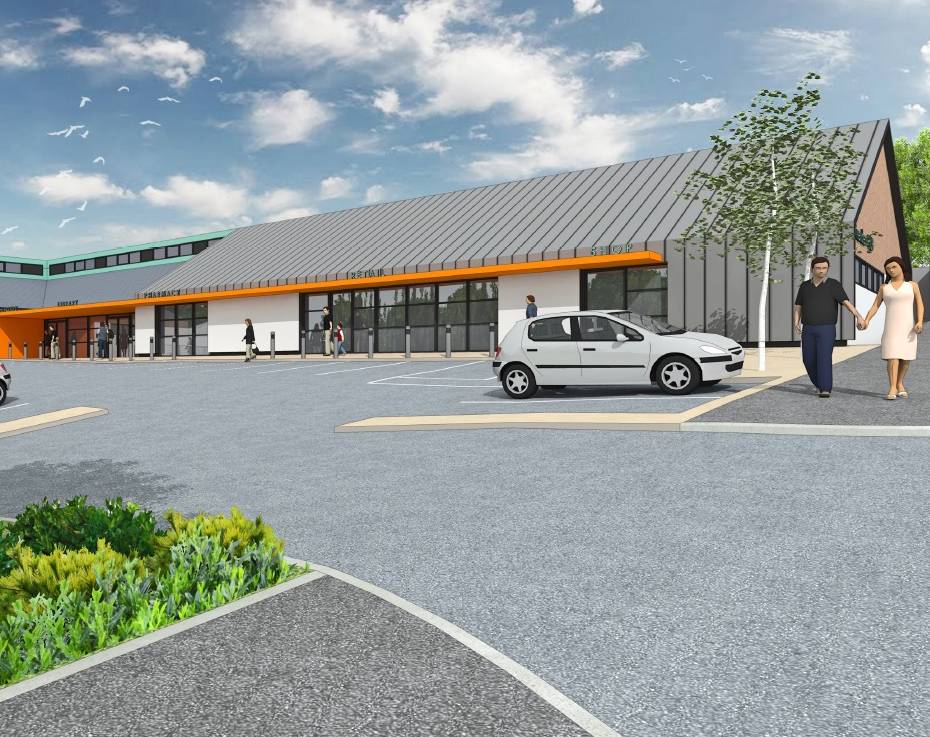 Mixenden residents are set to benefit from new healthcare, library and retail facilities all under one roof, after planning permission was given for a vibrant new district centre.
Calderdale Council, Caritas and Calderdale Clinical Commissioning Group are working together to create a transformational new hub for Mixenden, to provide a doctors' surgery, pharmacy, library and shops for local people.
The proposals will help to regenerate the area, ensuring sustainable development at the heart of the local community and healthcare provision in Mixenden over the longer term.
Cllr Barry Collins, Calderdale Council's Cabinet Member for Regeneration and Economic Development, said:
"The planning permission is a real step forward for the impressive new facilities in Mixenden, which will be a major boost for local people. It will give them the services they need in a convenient, high-quality environment, whilst making the most of an unused piece of land, regenerating the area and hopefully attracting further investment."
The Council is working with other organisations to finalise funding arrangements for the development.