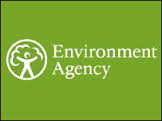 Joint press release from the Environment Agency and Calderdale Council
The Environment Agency has today (26 May) announced an action plan for Mytholmroyd, which will spend more than £10 million on flood defences to better protect homes and businesses.
A new flood action plan for the town, commissioned by Environment Secretary Elizabeth Truss, sets out a programme to reduce flood risk to the town, with construction due to start by the end of the year.  
A range of solutions are set out in the plan, including raising walls by up to 1.8m and strengthening buildings on both banks of the River Calder and Cragg Brook.  
Measures to soften the visual impact of walls will include the use of glass panels, raised footpaths and landscaping. Other solutions are channel widening, improvements to culverts and bridges. The local community will now be consulted on the options to ensure the right decisions are made.
In conjunction with developing options to reduce the risk of flooding from the Calder and its tributaries, the Environment Agency is also working with partners to develop an understanding of surface water flood risk, and the links with flooding from the highways, sewers and the Rochdale Canal.
On Boxing Day 2015 around 370 properties were flooded in Mytholmroyd as extreme levels of rainfall affected the Upper Calder Valley. Since then, Environment Agency teams have carried out thousands of inspections, made crucial repairs and constructed temporary defences. The action plan will enable the local community to have a vital say in the permanent flood risk measures for the town.
Environment Secretary Elizabeth Truss said: "I saw first-hand the devastation caused in Mytholmroyd by the floods – it was heart breaking to see, but also inspiring to witness the community rally round, especially as someone who grew up in Yorkshire.
"I am determined the people of Mytholmroyd have the best possible protection against future flooding and this plan is a key step to making that happen and delivering on our £10 million pledge.
"The local geography is challenging and there are no simple answers – but we will not shy away from the task in hand. That is why the EA has developed a broad range of solutions that will have the biggest impact on saving people's homes, businesses, and ultimately lives, from future flooding."
Adrian Gill, area flood risk manager at the Environment Agency said: "We are working closely with partners and the local community to reduce the risk of flooding in Mytholmroyd and we're keen to progress quickly, with work due to start on site later this year. This action plan marks an important step in setting out our proposals to reduce flood risk and how we will involve the local community in these vital decisions."
Cllr Tim Swift, Calderdale Council's Leader, said: "We encourage local people and businesses to look at the action plan and get involved through their local flood group and consultation events coming up over the next few weeks. The Council continues to work with other organisations to support residents affected by the Boxing Day floods, carry out repairs to damaged infrastructure and help Calderdale to be more prepared for any future flooding. Find out more about being prepared at www.calderdale.gov.uk/flooding."
The Environment Agency is working with Calderdale MBC, local communities and partners as part of a local flood partnership to deliver a new catchment plan for the whole Calder Valley. This will be completed by October 2016 and will build on work done to date and include a review of recent flooding.
The Action Plan for Mytholmroyd is just part of a wider story. The Government recently announced funding of an extra £35 million for flood defences in Calderdale on top of £17million already in the programme.