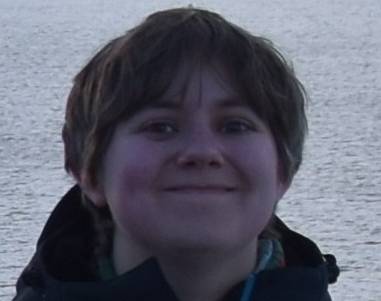 Calderdale is a great place to volunteer. During national Volunteers' Week (Wednesday 1 – Sunday 12 June 2016) the Council will be celebrating the amazing work of volunteers across the borough, and inspiring as many people as possible to give volunteering a try.
This year Volunteers' Week has been extended and Calderdale's celebrations will be bigger than ever, including a range of recognition and recruitment events and volunteering taster sessions.
Over 26% of adults in Calderdale volunteer regularly, according to Government figures – the second highest rate per person in West Yorkshire. There are many diverse and exciting volunteering roles in our borough which make a massive difference to local people, from running a community theatre to being a school governor.
The Boxing Day floods were a clear example of our local communities helping themselves and each other, with over 450 people getting involved in volunteer flooding hubs to help friends, neighbours and businesses.  
There are also lots of volunteering roles within the Council, which will be promoted during the 12-day campaign. More than 300 people already volunteer with Council services, from helping out in parks, libraries, museums and youth centres, to hosting tours of Todmorden Town Hall.
During Volunteers' Week the Council is holding special celebration events to thank volunteers for their hard work. It is also encouraging more people to become volunteers, highlighting the great support available to make it easy and enjoyable. Last year the Council launched a new volunteering web page to promote opportunities and help people register their interest.
Holly Crawford has volunteered with the Council's museums service for nearly two years, auditing the collections. She says:
"Volunteering gives me valuable work experience. I'm building on my existing skills and interests and can pursue a career in the heritage industry. As well as auditing collections I have created exhibitions and learned how to use computer databases, and I'm delighted to have gained a casual Visitor Services Assistant role at Bankfield Museum. This is all great for my CV. I would recommend volunteering to anyone leaving school, college or university or wanting a change of career. It shows potential employers that you're passionate and not afraid to get stuck in."
Joanne Harney started volunteering with the Council's Youth Offending Team two and a half years ago. Her work includes supporting young people who use the service and working with children and parents who have experienced abuse. She is about to start mentoring a young person to help them access recreational activities. Joanne says:
"The Youth Offending Team is so welcoming and committed to what it does and I immediately felt at home and valued. I'm receiving training that is extremely useful and interesting. Volunteering has increased my confidence and knowledge, challenged my own assumptions about young people and crime, and allowed me to meet new people, learn from them and share experiences. It's a great way of being involved in the community and is extremely rewarding."
Cllr Susan Press, Calderdale Council's Cabinet Member for Neighbourhoods and Communities, said:
"So many people across Calderdale give their time and make such a difference to local communities. Without our fantastic volunteers it wouldn't be possible to keep many valued services going, so we're saying a big thank you to them for their continued support. We're always looking for more people to volunteer, and we're stepping up our search during Volunteers' Week by promoting the many opportunities and giving people a taste of the volunteering experience."
Here are just some of the things happening in Calderdale during Volunteers' Week:
When

What

Where

Wednesday 1 June, 10.30am –12.30pm

Todmorden volunteer fair

Find out more about volunteering across Calderdale. There will be stalls from Todmorden Town Hall tour guides, Todmorden Information Centre, Calderdale Community Transport and many more.

Todmorden Town Hall

Wednesday 1 June, 1.00pm – 5.00pm

Voluntary Action Calderdale (VAC) volunteering opportunities

Come along to the launch of Voluntary Action Calderdale's brand new volunteering opportunities. You could help with mystery shopping in health and social care services in Calderdale, providing valuable input to make a real difference for local people.

Voluntary Action Calderdale (VAC), Hall St, Halifax

Thursday 2 June,

9.30am –3.00pm

Countryside volunteering – Lower Valley

Join Calderdale Council's Countryside Service for its regular work party maintaining the outdoor spaces of the Lower Valley. Get your hands dirty and find out more about becoming a regular volunteer. Booking required – please email

Manor Heath Park car park, Manor Heath Road, Halifax

Thursday 2 June, 9.00am – 4.00pm

Todmorden charity stall

Representatives of local charities, including WomenCentre Calderdale and Kirklees, will be on hand to talk about their volunteering opportunities. Hosted with help from Sector Support Calderdale.

Todmorden Market

Monday 6 June, 10.00am –12.30pm

St Augustine's volunteer fair

Building on the success of its volunteering drop-in at St Augustine's, Sector Support Calderdale will host its first volunteers fair at the centre. Calderdale Council's Library and Countryside Services will be there.

St Augustine's Centre, Halifax

Wednesday 8 June, 1.00pm – 2.00pm

 

Becoming a charity trustee – could it be for me?

Find out how you could learn new skills and develop your career by using your experience to support a charity that matters to you. There will be an opportunity to sign up for a charity trustee 'speed match' session later in the year. Session hosted by Sector Support Calderdale and Calderdale Council. Booking required – please contact Steph Jones on 01422 393003.

Halifax Central Library, Meeting Room 2

Thursday 9 June, 3.00pm – 5.00pm

Volunteers and the law

A free seminar by Brearleys Solicitors and Sector Support Calderdale to explain the legal status of volunteers and legal issues facing volunteer managers. Booking required. Specific questions will be answered – please email them to steveb@nbforum.org.uk in advance.

Orangebox, Halifax
Find out more about the volunteering opportunities at Calderdale Council and register your interest:
We also work closely with Sector Support Calderdale, who manage the Volunteer Centre in Calderdale and have lots of opportunities available – find out more at www.sectorsupportcalderdale.org.uk/volunteering/(external link)
More information:
Follow the official Twitter account for Volunteers' Week @NCVOvolunteers. Tweet using #volunteersweek