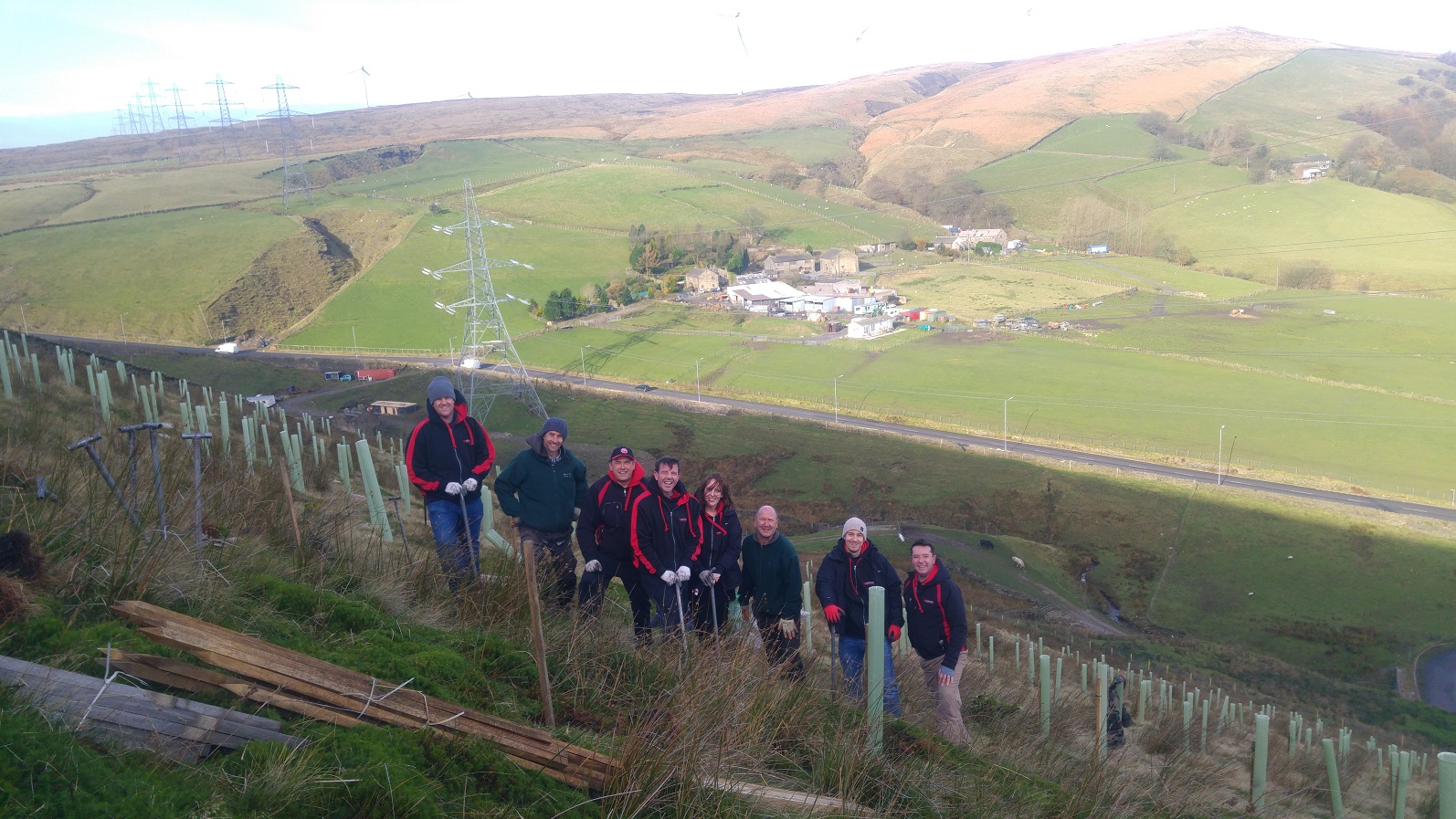 Press release from the Environment Agency
A £50,000 community project to help reduce the risk of flooding in Calderdale is starting this winter to be delivered over the next three years.
Midgledon Brook is one of three projects in Yorkshire to successfully bid for DEFRA funding to support community led organisations to deliver natural flood management.
The project was developed by the SOURCE partnership which was set up in 2010 with the Environment Agency as a supporting member. Treesponsibility is leading the project working with Slow the Flow – Calderdale, Calder Rivers Trust, Upper Calderdale Wildlife Network, Sticks and Stones and Calderdale Council.
The aim is to slow the flow of water into Midgelden Brook by installing woody debris dams, living willow and timber leaky dams in areas where there is a substantial flow of surface during heavy rainfall. This should help reduce the risk of flooding and give local communities more time to respond to flood warnings issued by the Environment Agency.
The project also aims to make the landscape more resilient to the impacts of climate change by reducing erosion, preventing sediment in water courses, planting trees and hedgerow, managing the woodland and improving the river environment. There will be opportunities for volunteers to plant trees as part of the project. If people want to volunteer they should contact treesponsibility@yahoo.co.uk.
Helen Batt, Calder catchment director for the Environment Agency, said:
"Natural flood management is a key element of the programme of work being carried out by partners and communities to help reduce the risk of flooding in the Calder Valley. We hope data and learning from this project will be used to develop other successful projects in the future.

"It will complement the traditional flood defenses which are being built downstream with multiple benefits including contributing to the creation of habitat and wildlife and improving water quality."
Dongria Khond of Treesponsibility said:
"We are very excited to be awarded this grant, and can't wait to get the project moving. We've already planted nearly 3000 trees on the valley side above Midgelden Brook, with another 5,000 to be planted by April.

"We are very grateful to the Environment Agency for giving us the funding, with additional support coming from the Woodland Trust and SUMA Wholefoods."
Cllr Tim Swift, Calderdale Council's leader, said:
"This work is an important part of our natural flood management programme, which offers an innovative solution to flood risk reduction.

"Schemes like this not only complement existing flood defences, but also provide an opportunity for local groups and volunteers to get involved. We really appreciate the commitment, enthusiasm and ongoing efforts of local people in supporting this important work."
One of the main objectives of the funding stream is to develop the wider evidence base related to natural flood management. Time lapse cameras and equipment to monitor the project will be installed in partnership with the iCASP project which is being led by Leeds University. Data on flows and river species will also be gathered.
To register for the Environment Agency's flood warning service visit www.gov.uk/sign-up-for-flood-warnings(external link) or contact Floodline on tel: 0345 988 1188. If you are already registered, do check that your details are correct.
For the latest information on current flood warnings and the local weather forecast, Calderdale residents can visit the 'Eye on Calderdale' website – www.eyeoncalderdale.com(external link) or following @EnvAgencyYNE and #floodaware on Twitter.
To find out more about the dangers of flood water, to find out if your property is at risk of flooding and how to put together a flood plan for your home or business, call Floodline on 0345 988 1188 or visit www.gov.uk/flood(external link).