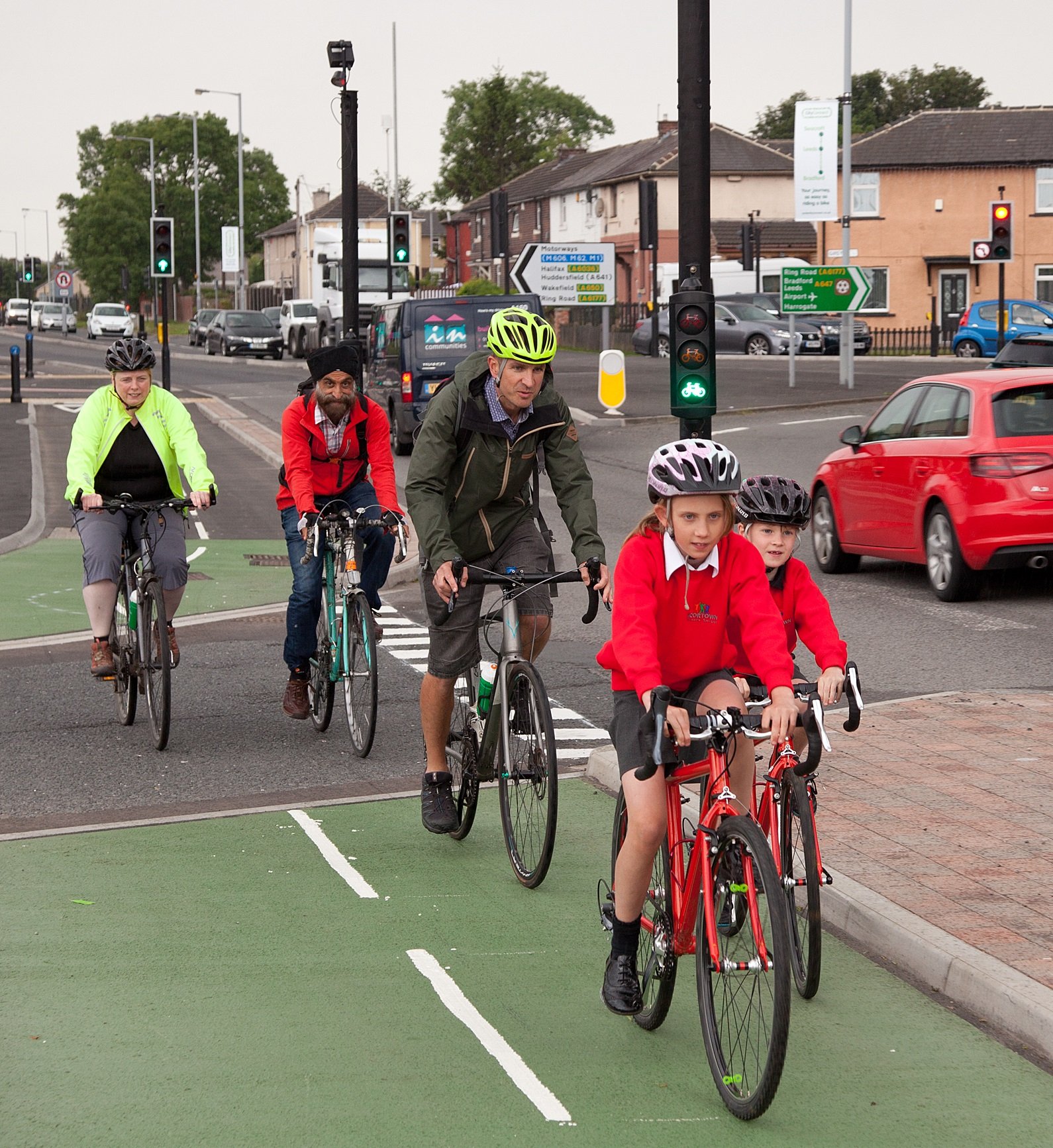 Work by West Yorkshire Combined Authority to promote cycling and walking received a boost today in the form of an extra £640,000 from the government's Cycling and Walking to Work Fund.
In April this year, the Combined Authority was awarded £1.5m from the Fund. Its CityConnect team have been using it to help people in West Yorkshire overcome potential barriers to work and training through active travel.
CityConnect has used the funding to expand its Bike Friendly Business and Walking schemes, which award small grants to help employers become more bike friendly and give them accreditation. Through its CityConnect Cycles programme, over 200 free adult cycle training sessions have been provided for job seekers and apprentices, some of whom have also been provided with access to a bike. A Community Grants Scheme has also been developed to help smaller, grass-roots organisations enable local residents to access neighbourhood opportunities through active travel and campaigns such as the Love to Ride Cycle Challenge have been extended.
Cllr Keith Wakefield, West Yorkshire Combined Authority's Transport Committee Chair said:
"Through our CityConnect initiative, we have been able to develop some of the best segregated cycling and walking infrastructure in the UK and we have used this Cycling and Walking to Work funding to encourage more people to take advantage of those routes and get involved in active travel.
"This announcement of a further £640,000, in addition to the £1.5m we had already secured, will enable us to expand our cycling and walking initiatives targeted at commuters, employers, jobseekers and apprentices and is designed to help people access employment, training and apprenticeships as well as develop new, innovative offers."
Other CityConnect measures developed through the Cycling and Walking to Work Fund include a tool to aid the targeting of further initiatives through enhanced research into travel habits.
ends