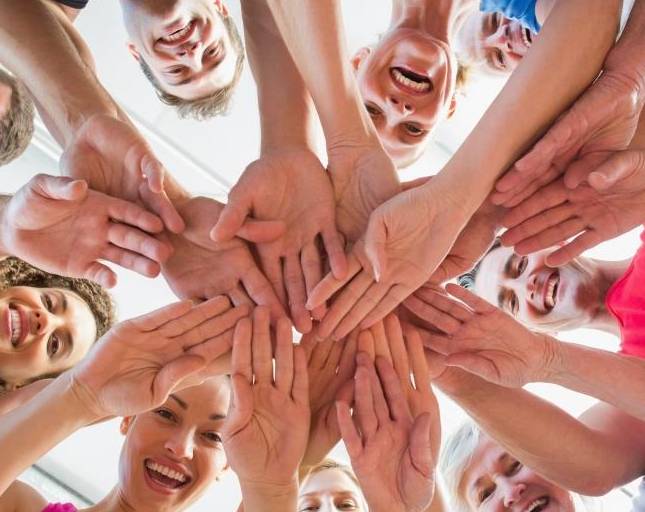 Plans are gearing up for two new Parkruns in Calderdale following the success of Halifax Parkrun, and the Council is on the lookout for volunteers to help manage them.
It's now a year since Halifax Parkrun got going at Shroggs Park, with an average of over 100 people taking part every week. To build on this, plans are afoot for new runs in Brighouse and Todmorden. 
Parkrun is a fun way to enjoy exercising outdoors with like-minded people. The free 5km timed leisure run is open to people of all ages, abilities and experience. Calderdale Council is keen to promote this as part of its aim to get people moving more and help Calderdale become the most active borough in the north of England.
Runs take place every week but people can take part as often as they want, and at their own pace. Events are free to attend and runners simply register online in advance and print out a barcode which they present on the day of the run to find out their running time.
People who could take on the role of Parkrun Event Director at each venue are being urged to come forward. They would be responsible for managing their allocated Parkrun and working with volunteers and marshals on a Saturday morning. The Council is contacting local running clubs and other volunteer organisations as part of its search.
Sue Jones, Halifax Parkrun Event Director, said:
"Saturday has become my favourite day of the week because of Parkrun. Although it took a bit of effort to get it going, the support from Parkrun and the local Parkrun ambassador made it easy. We've now got a great core group of volunteers who share the responsibilities each week. It's fantastic to be part of something so positive and see a welcoming and supportive community build up around you. As much as I've put into Parkrun, I've received more back from a personal point of view."
Paul Butcher, Calderdale Council's Director of Public Health, said:
"Parkrun is a fantastic, free, sociable way to get moving more. It doesn't matter if you haven't done any exercise for a while – it's a friendly environment and everyone is welcome. We're excited to bring Parkrun to more areas to help even more people get involved. It's part of our aim to inspire and enable people to make simple lifestyle changes to live more active, healthier, happier and longer lives. If you want to make a difference and lead one of the new runs, we would love to hear from you."
Robin Tuddenham, the Council's Director of Communities and Service Support, added:
"A year into Halifax Parkrun, we're delighted with its success. It brings thousands of people to Shroggs Park and Halifax from local communities and beyond. It's a great use of our open spaces, it's completely free of charge for all to enjoy, and helps to boost our economy through tourism, so we're keen to start Parkrun in our other brilliant parks to bring even more activities to the area."
For more information about Parkrun head to www.parkrun.org.uk(external link)
Halifax Parkrun takes place every Saturday at 9am in Shroggs Park, Lee Mount Road, Halifax, HX3 5BX.
If you are interested in becoming a Parkrun Event Director and would like more information, please contact Tim Robinson, Calderdale Council's Senior Public Health Manager: tim.robinson@calderdale.gov.uk / 01422 392169.