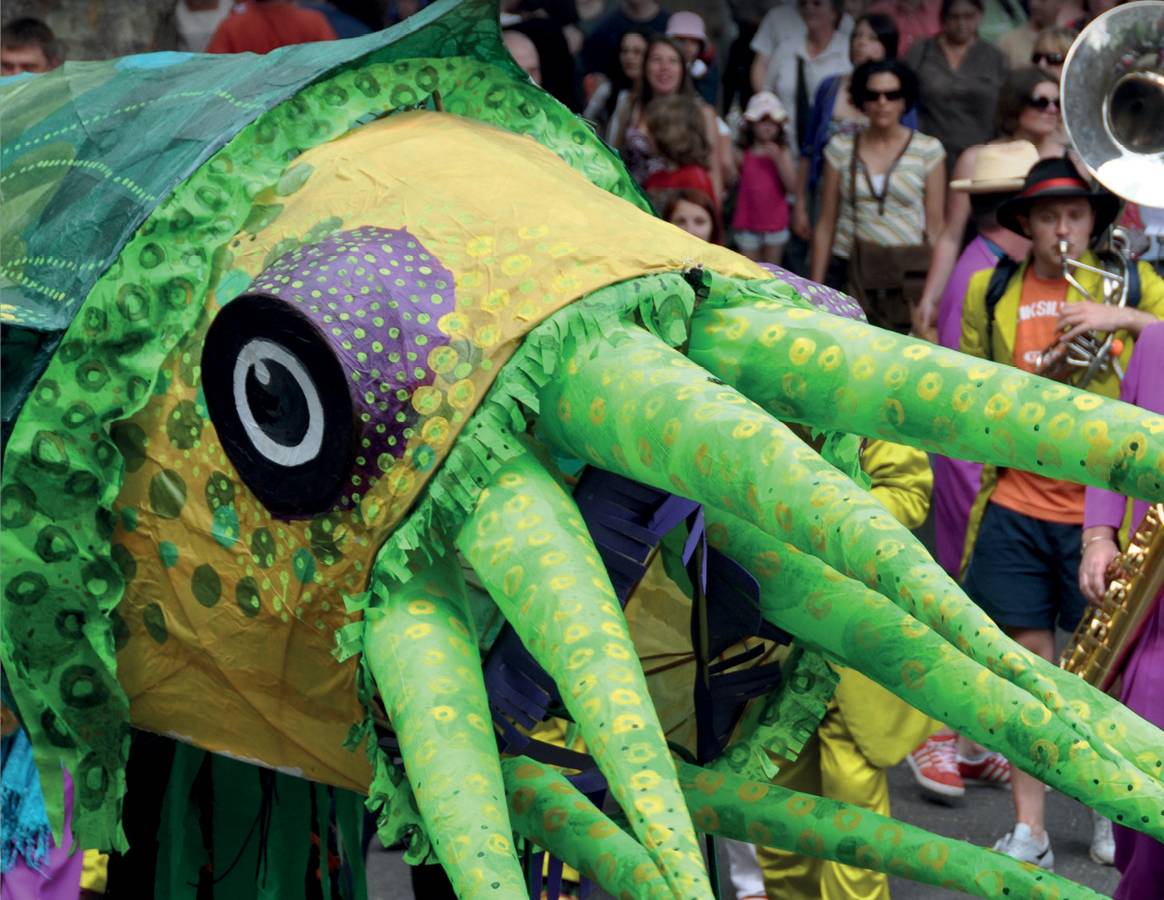 Calderdale Council has awarded over £11,000 to five local community groups to help them put on events and festivals to celebrate all that's great about Calderdale.
The Council invited voluntary groups to apply for grants last month to help boost tourism, trade and morale after the Boxing Day floods.
Robin Tuddenham, Calderdale Council's Director of Communities and Service Support, said:
"We are delighted to award grants of up to £2,500 to support local events and festivals. They are one of the many things that make Calderdale a fantastic place to visit, and are further proof that our towns and villages are well and truly open for business.

"Four months on from the Boxing Day floods, we want to keep bringing enjoyment and trade to the area. We're certain that the exciting range of events will showcase local people's great strength and community spirit, whilst bringing in visitors from miles around and boosting the economy."
Last weekend's 1960s themed event in Brighouse kicked off the series of grant-funded festivals. Organised by Brighouse Business Initiative, a £2,500 grant helped towards music and dance, memorabilia, street performances and a street market on Saturday 23 and Sunday 24 April. The event was a great success, with thousands of visitors.
'A Reet Royd Waater Do' in Mytholmroyd will bring music, sports, a market, food and information on flood protection from Friday 29 April to Monday 2 May. The local consortium organising the event received £2,500 towards the cost.
The ninth annual Handmade Parade, part of Yorkshire Festival 2016, will take place on Sunday 26 June and will include an international dimension when a Russian-based arts organisation will open the first Cardbordia Embassy in Hebden Bridge in the build up to the Parade. As ever, there will be plenty of opportunities for people to get involved, with community workshops over the weeks running up to the event. A £2,375 grant has helped to make this happen.
Elland Carnival received £1,500 to put on its annual event on Saturday 9 July. This year it will target young people with lots of activities to demonstrate opportunities for art and culture, including a music tent, street entertainers and a climbing wall.
Mytholmroyd Arts Festival received a £2,500 grant towards organising a weekend of art and culture from Friday 14 to Sunday 16 October. The aim is to encourage local involvement in arts and cultural activities and show strong community spirit.
Kathleen McGrath, Executive Director of Handmade Parade, said:
"Hebden Bridge is in for a treat this summer when the town centre will be taken over by the ninth Handmade Parade. Organisers are delighted to announce the theme will be 'Muck In'. Having received valuable support from Calderdale Council's flood-related festivals fund we will be using this generous grant to support us in providing the town with a celebration of their fantastic resilience and community spirit. The carnival will highlight the renewed vibrancy of the town after the floods, shining a light on the community and claiming back the right to dance down their streets again."
Jade Smith, Coordinator of A Reet Royd Waater Do, added:
"Following the devastating flood on Boxing Day the village of Mytholmroyd plans to cheer itself up with four days of fun. Thanks to the grant from Calderdale Council we are able to put on an event that will be fun for all the family. It will include an indoor market, face painting, a beer festival and even a dog competition. There will also be an exhibit which aims to build flood resilience, where children can make their own sandbags and learn where to put them."